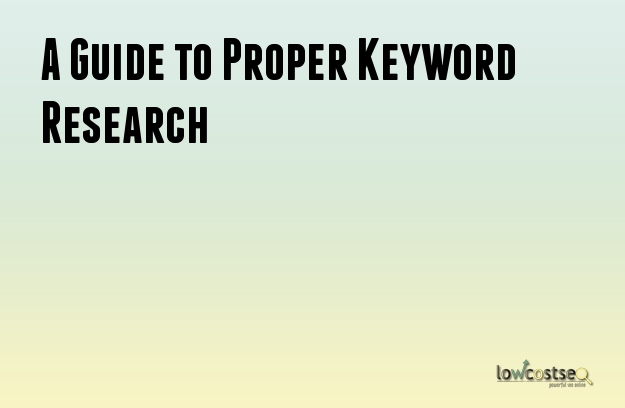 For successful SEO, right keywords and phrases are especially important. It is the basic tool that helps the businesses to get a good ranking on the search engines like Google or Yahoo. If you go wrong here, there are high chances that your search engine optimization efforts will not be as successful as you want it to be. You need to be extremely particular about choosing these words as these very words will be typed in the search engine box by your potential customers and searched on the internet. You must first be sure about what you want to use to attract the potential customers.
You can use the Juggernaut Method to find the right keywords and optimize your web site with them.
Understanding the Website
The first thing you need to do is understand your web site very well. Only then you can optimize your web site well and get the traffic that you have always wanted. You must never rush the process of setting the keywords as this may harm your site. Once you have understood your web site well, its industry, niche and products you have successfully completed the first step to the process of keyword search.
Discovering Relevant Topics
The next step is finding out the topics that are relevant to your business. You must make a list of such ideas that the potential customers may search the internet for. There are number of keyword suggesting tools that you can use to find the ones suited best for your business. You just need to insert the queries in the search box and the related keywords will be suggested. It is good idea to include how, which, what and why in the keywords as most people to question mode when searching for something in Google. For e.g.: Which is the best mobile phone?
Keyword Selection
Choose a keyword that has value.After coming up with a number of keywords you need to decide on a few and let go of the rest. This can be decided by the value of the keyword. You have to understand which one is a bad keyword and cancel that. After searching with the keywords if only organic results are shown with no advertisers, it is likely to be a bad keyword and a bad investment at that.
Long-Tail Keywords
Where keywords are concerned, there is a huge amount of competition. The short keywords can have thousands of searches and the competition level can be pretty high too. There is also lack of focus when it comes to one phrase or word. If you want the search of the potential customers to be focused and direct them to your site, you need to choose long tailed keywords. It will be more specific and your SEO efforts will show more results. There will be much less competition too and your site will not get lost in the huge number of sites.
These tips will surely help you figure out the ideal keywords and give your web site the proper traffic and visibility.
Image Courtesy:
searchenginewatch.com