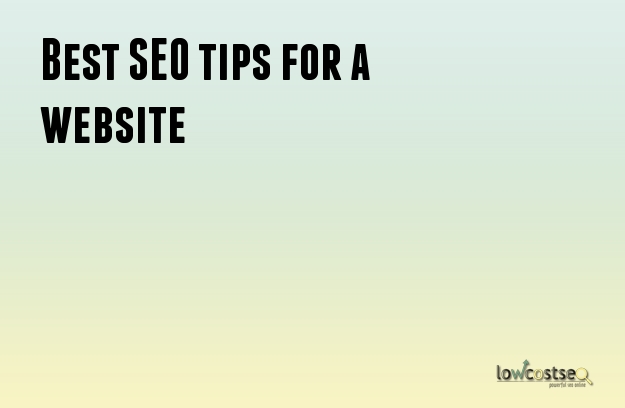 We all understand by now that without search engine optimization it is difficult to attain huge traffic, site visibility on search engines or higher page rank. Today we will guide your through the SEO process with our tips to follow and the best techniques to implement in your campaigns. We hope these will be of help to you.
1. Static webpage – You must have your website's homepage as a static page for SEO reasons and will aid in indexing too. For any reason you do not use HTML during the site's designing process then make sure you attempt to place at least a static HTML page or content for crawling. As a tip, always keep the HTML and text ratio higher for quicker indexing.
2. Check website – Firstly check your website properly to locate any broken links and make sure every link is working and that there is no spelling error or domain error on your site. It's after you have checked for any problems on your site, only then you submit your site to search engines. This way the search engines will be able to crawl the site properly.
3. Robot.txt- This is very important element in SEO and must be followed at all cost. You must use Robot.txt on your site for crawling. Sometimes you may wish to hide some data and do not want it to be indexed hence you can do so via the Robots.txt.
4. Social Bookmarking and Directory Submission – We all know the importance of social marketing in today's day and age. It is one way to get higher traffic so make sure you have your social buttons on every page. DMOZ is a very popular web directory and nearly all search engines give greater importance to their listing so make sure you submit your site to DMOZ directory to get more visitors.
5. Meta Contents – This is simple the usage of Meta keywords, title, tag and description on each of the webpages on your site. As we have already pointed out the importance of doing so in the previous blogs. Search engines give lots of emphasis on the Meta contents when showing results so make sure to place or write a brilliant meta description, keywords about your website.
Here is a fantastic infographic designed by 100webhosting to help us understand what SEO is and what tips we can utilise in our daily marketing campaigns.