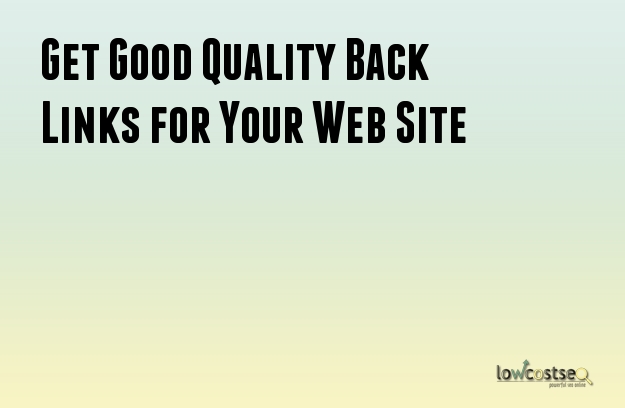 There are two kinds of search engine optimization techniques, off-page and on-page. The off-pageversion of SEO mainly deals with the backlinks and the different social signals.All of this is very important for getting the right ranking on the major search engines like Google, Yahoo or Bing. The trick to success here is getting high quality backlinks from different websites which are trusted by Google.
As such, there happens to be some strict rules which you must follow while creating the backlinks for your website.Additionally, there are some things that you must definitely avoid at all costs:
You should not go for site-wide links, especially in the case of WordPress plugins and themes.
You must always remember not to buy links, especially from sites like Fiver as they may end up harming your website in the long run.
You should not depend on private link networks as it may get you penalized.
Do not go for Blog Roll links as they are quite harmful.
Don't depend on directory links either, as they are not effective.
Tips on Building Good Quality Links For Your Site
Building broken links: If you follow this method, you can create quick back links from good websites. This method is easy; you just need to find broken links of websites that are in the same industry as you. Then you need to mail the owners with the link details and ask the owners to upload your link on the site.
You can comment on the posts as a guest and start relevant threads of conversation with it. You can submit the blogs to the top social media sites.
There are many blogging communities that can help you make your links and website popular. You can post your blogs there and get good results almost immediately.
You should select the top and best directories for posting your blogs and related links. You can review the blogs on the review forum of the blogs and check for the errors and additions.
You must definitely write very good quality content if you want to get good backlinks to your site.
You can try trading your blogs with the other writers in the same niche. This will give your blog a bigger audience and you will be able to connect with a larger crowd of readers.
You can also try starting a blogging content or sponsoring it. This process can help you earn a number of back links for your web site.
Choose the topics of your blogs carefully. If you choose to write about some obscure topics, it will not have many takers. But, if you choose some contemporary topics and write about popular celebrities, you will automatically have a lot of readers.
Manuals are long guidelines tend to get a lot of back links; you can try it for yourself and earn a number of good backlinks. Niche oriented tutorials will give even better results in this matter.
You can offer free downloads too and earn more links for your site.
Image Courtesy:
www.tvaboutiques.ca