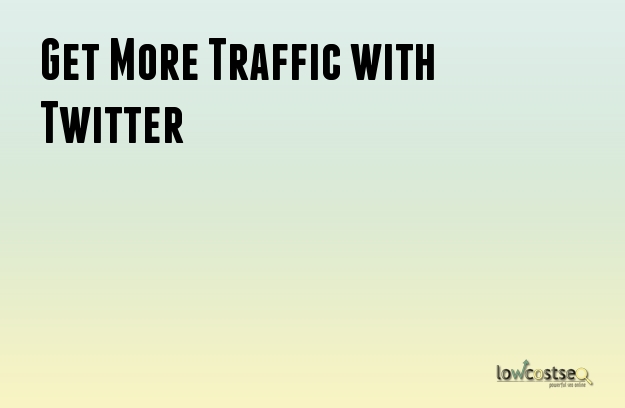 Twitter has become a powerful social network nowadays. It has impressed people with its unique take on social network websites. Twitter can be a great way to drive people to your website and blogs. However, just like other social media sites, you need to be able to utilize the functionalities of Twitter effectively.
You may have tried using Twitter to bring in more traffic to your websites but saw that it was ineffective. You need a proper marketing strategy if you are to make use of Twitter as a viable marketing tool for your business. At first, it may seem that it is difficult to get the traffic diverted to your website via Twitter. However, by implementing a few tips, you will notice your website is getting a lot of traffic hits from Twitter. These easy tips use the functionalities and features of Twitter itself to your benefit.
Make Use of Images
There is nothing more attention grabbing than images and Twitter allows its users to post them. People like images and their love for them is shown in the huge numbers of images that are tweeted every day. If you post an image that is interesting and attractive, people are going to re-tweet it and share it with others. By posting images, you are bound to catch the attention of your followers. However, you will have to make sure that the images are related to the content you are posting or linking. If done correctly, a lot of traffic is going to end up at your website.
Keep It Interesting
Twitter is a micro blogging platform. People want content that interests them. If they enjoy the content, they are going to share it with others. Therefore, keep the content interesting whenever you are linking it. However, simple interest is no longer enough to get a lot of shares. They should be informative and prove to be of use to the reader. The content should make a strong impact on the readers and if possible compel them to try out the services you offer. A Twitter button should always be placed near your content to let the readers tweet about it easily.
Make a Strong Headline
The best way to make your content interesting and irresistible is to create a strong headline. The headline should make the readers want to read the content further. You can post the headline along with the link to the content on Twitter. An arresting headline will make the readers visit your website to read the rest of the content. It does not matter if your content is interesting because the people will not read it if the headline does not catch their attention.
Encourage Shares
You should encourage your followers in Twitter to share your content. They will, of course, if the content is interesting to them. However, there is no harm in gently requesting them to share. The easiest option would be to add a social media button for Twitter to the content.
Twitter can be a great way to interact with your customers as well. In fact, you can make use of this social network in many ways.
This infographic by Eventbrite shows that twitter drives the most traffic while facebook garners the most revenue.