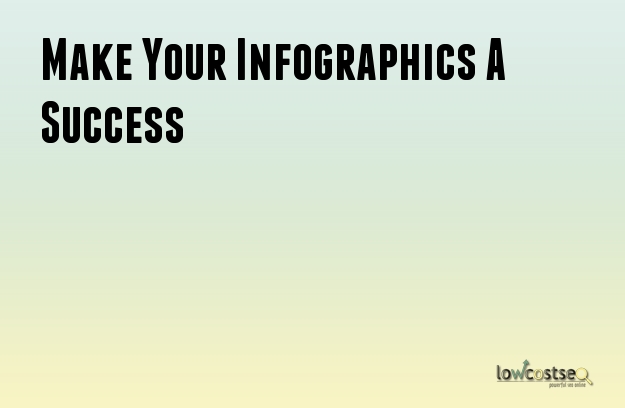 Infographics are powerful pieces of content. They are a combination of text and images. You will get the benefits of textual and visual content at the same time with infographics. By getting them shared on more platforms such as blogs and social media networks, you can improve the SEO of your website and webpages.
In fact, it is possible to generate huge numbers of backlinks and social shares with these images. However, you need to ensure that your infographics reach your readers and customers. By making your infographics successful, you can make your website or your blog a success as well.
The Webpage
The webpage where you are placing your infographic should not be left bare. You can add a blog post or a few lines with the infographic. The post should give a reason for posting the infographic.
At the same time, you need to process the infographic for SEO. This means you have to include title and keywords into the post and the description of the image. The image file should have the correct metadata, embed code and alt tags.
Use Influencers
There are many websites that provide information to the same market that you operate in. These influencers cater to a wide range of consumers and readers. You should identify an influencer which can help you reach your target market and industry leaders. Build a good rapport with them and ask them if they would share your infographics.
Keep Sharing
You need to promote your infographic extensively if you want to increase their reach. Since infographics tend to be interesting and usable, you can easily post them in various social networks. Include keywords when making the post. At the same time, link the infographics to the relevant landing page in your website. Add social URLs and appropriate hashtags wherever possible. You can make use of the groups in Google Plus and LinkedIn that you are a part of.
Infographic Websites
There are many websites which are perfect for sharing infographics. By using these websites, you can increase the reach of the infographics that you have created. Pinterest and Flickr are popular for such activities.
Use Blogs
You should try and locate blogs that are dedicated to your niche. Some of these blogs may have already shared infographics about the niche before. You should contact them and ask if they would be willing to share your infographics. However, it may help if you create a good rapport with them before asking them to do so.
Measure Effectiveness
It is easy to track how many shares and backlinks you have garnered with your infographics with the help of analytical tools. Google Analytics can be a good start. You can also use Google Image Search to find out if anybody has shared the infographic without linking it back to you or crediting you. Ask them to put a link.
Be Grateful
You should take the time out to thank all the people that have helped in sharing the infographics. If you show your gratitude, they are more likely to share again in the future.