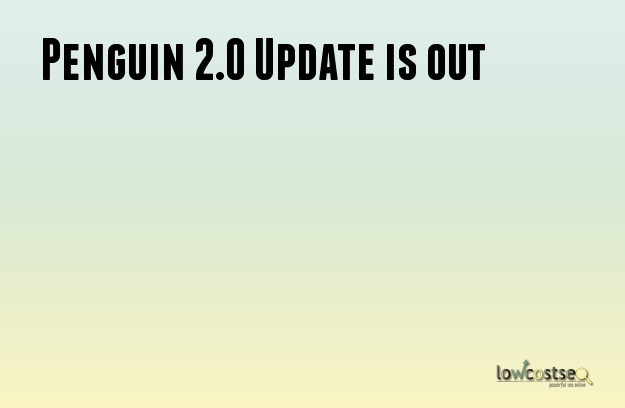 On May 13th 2013, Google released a video with regards to the changes that it had decided to implement for the webspam-fighting algorithm Penguin. The online industry has been curious to know what the newest update will be and how will this update affect the businesses.
On 22nd May 2013, Matt Cutts, Google's head of search spam stated on his blog that Penguin 2.0 has been rolled out. He said that around 2.3% of all English-US queries have been affected and they are near to complete the update for International queries too.
The Penguin 2.0 was meant to be the biggest update from Google for a long time, hence we have been looking forward to see the changes brought up in this update. There have been a total of four updates that Google has rolled out with regards to Penguin. These are:
April 24th, 2012 - This impacted 3.1% queries - Penguin 1
May 26th 2012 - This impacted 0.1%queries - Penguin 2
October 5th 2012 - This impacted 0.3% queries- Penguin 3
May 22nd 2013 - This impacted 2.3% queries - Penguin 4
As soon as we find out more about this update, we will inform you first here on Lowcostseo.co
Above is a very precise infographic from Koenigwebdesign outlining ways in which you can get your website ready for the Penguin 2.0 update.