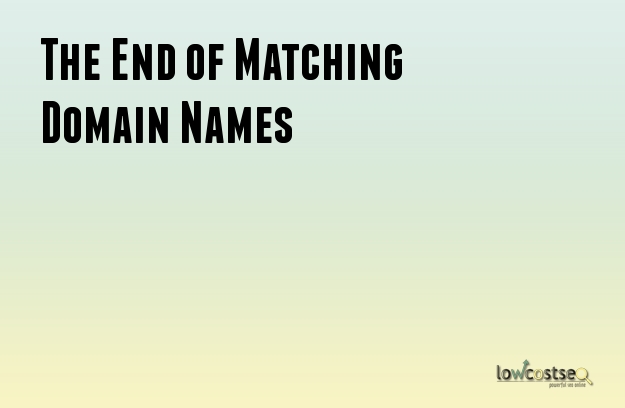 The world of SEO is a constantly changing industry and what you once read a few years back is all new and updated now. With ever so frequent updates by search engines, the tactics have to be ever improved and always well thought about too. We don't claim that old tactics don't work but what we're pointing is the loss of value of the olden SEO tactics. We just want you to take less risk and investment in tactics that are no longer seen as important in the eyes of Major search engines.
Let look at some tactics today that have simply lost its value over the period of time:
1. Matching domain names – This tactic of using the exact matching domain names can still work, if only none of the search results have anything on them. As a webmaster, I recall the time when exact match domains would give you an edge over your competition. People began abusing such methods until Google had to change its algorithm to counter-act this growing problem. Nowadays it's about building trust, page ranks, link building to get your site more valued and important in the future. Now let's see what is an alternative to this?
- Nowadays instead of picking the exact phrase rather pick a domain or phrase that is bound to stick in people's mind. Something easy to pronounce and not forgettable. If you look at all the big companies around us, Amazon, Ebay, ASOS etc are nothing related to their keyword but their names are easy to be remembered. One more thing, you must understand that end of exact matching domains does not imply the end of keyword research. Keyword research is far more important for individual pages than it is for domains.