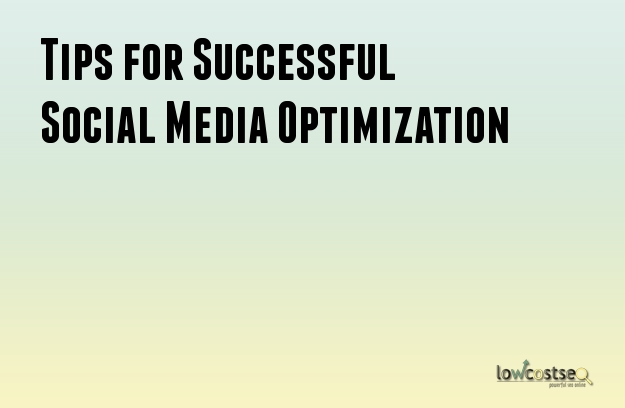 Social Media Optimization or SMO is a perfect amalgamation of social media with search engine optimization. It basically involves using various portals of social media like Facebook, YouTube, Squidoo, Twitter, Google Plus, Tumblr, LinkedIn, etc. to generate publicity and create brand recognition. The methods used for SMO are adding RSS feeds, sharing options, blogging, commenting on blogs, group discussion, status updates, etc.
Together, all social media networks claim a whopping 1 billion users all over the world and hence have a huge reach. It is an ideal ground for advertising and promoting the businesses. The SMO experts use social media activities to increase the page traffic to a particular web site. It works in the similar way as SEO to improve the ranking of web site on major search engines.
The difference between SEO and SMO is that while SEO uses certain keywords for the optimization process, SMO uses videos, photos and content. The combination of SEO and SMO is very effectively in increasing the visibility and generating more sales.
Tips for successful SMO
Useful and interesting content: People will get attracted to the content if it is interesting and relevant. Make sure that the content is engaging enough for the people to read it and share it with their friends.
Tag the content: Tagging your content or images will make it more visible. When people search the internet with the particular tag, your content will come up in the search.
·Make the access easier: Your content should be easily accessible for it to be more visible to the readers. For example, in Facebook if you share content and set the privacy setting to only friends or customer, the
viewership will be limited. If you want maximum visibility for it, you should set the privacy settings to public.
Use permalinks: If you write blogs use permalinks for it as it picks up the keywords in the URLs and makes it more visible.
Rewards: It is good idea to share the content of the users who have shared your content. This will ensure a feeling of bonding with them and they will keep sharing your content and increase your visibility.
Know your target audience: this is very important as it will determine the effectiveness of your content. Understand what your target audience wants and develop your content so that it becomes attractive to them.
Keep yourself updated: nothing is constant in social media. Everyday new techniques and tools are being developed. You need to keep yourself updated on these of you want your web site to get maximum visibility.
Advantages of Social Media Optimization
It will make your website become visible to more people.
It will attract more potential clients and you will be able to make more profits.
It is more personalized and the customers will be able to connect to the products and the other people who have used it.
It has instant turnabout and your brand visibility will increase by leaps and bounds.
It is a reasonably inexpensive process.