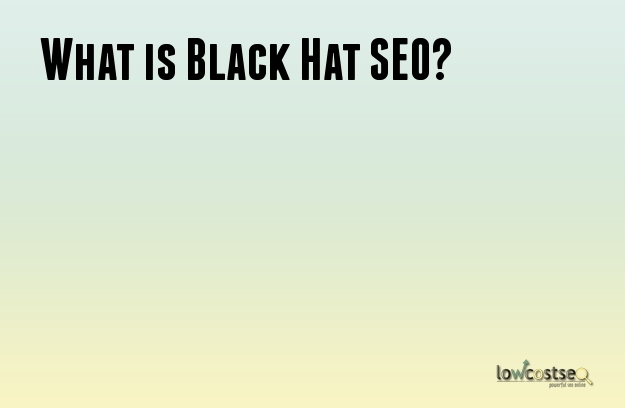 SEO is a technique of increasing the ranking of the pages in the search engine. The process is usually legitimate and organic, but there are also certain illegal ways of doing it. These techniques that violate the norms and conditions of search engine result page or SERP is called the black hat SEO. If the website is caught resorting to these techniques, it can be totally banned from the search engine results which most certainly end up harming your business. Hence it is always better to avoid it no matter what results it promises. Talk to your SEO consultant Singapore and be very particular about the techniques that are to be used for your website.

You can find the set of black hat techniques that are openly condemned in the guidelines of the various search engines. Some of the techniques that you should definitely avoid are:

Adding unrelated keywords: SEO is all about optimizing the page with relevant keywords that will bring you in the first page of the search results. If you add irrelevant keywords in order to get more hits, it is an illegal tactic.
Keyword stuffing: You should not stuff your web page with keywords. It should make sense and not read like gibberish. Do not repeat the keywords indiscriminately.

Do not put hidden texts or links: Adding small or hidden texts or links at the bottom or in the same color is illegal and your website can be banned for that.

Cloaking the pages: You should deceive your visitors by giving one set of description and keywords in the description or search engines and putting different content altogether in the actual web page. You should always be honest with the visitors and not trick them into visiting your site.

Gateway pages: Don't create pages that is stuffed with keywords in an indiscriminate way and when the visitors go to the page they are redirected somewhere else.

Duplicate content: Copying the content of another site to your site in chunks is illegal and is a sort of plagiarism. You can however quote certain parts or cite the example of the website.

Spam blogs: Also known as splogs, these blogs are not created for informational purpose, but just for directing the visitors to their site. The pages in question are stuffed with just ads that the visitors will be forced to click. Put relevant and fresh content in your blog for the reader's perusal.

Social networking spam: Targeting people and messaging them with links to your site is a strict no-no.
Cookie stuffing: Placing cookies stealthily in one computer and forcing the user to visit your site is totally illegal.
Always avoid all kinds of shady and Black Hat techniques to get your required number of hits. Always opt for the service provided by the best SEO company in Australia who can give you good results in an organic way. Optimization process takes time. Therefore, you have to be patient. It will not get good ranking in just one day, it will climb the rank slowly, but steadily.
Image Courtesy:
www.steamfeed.com