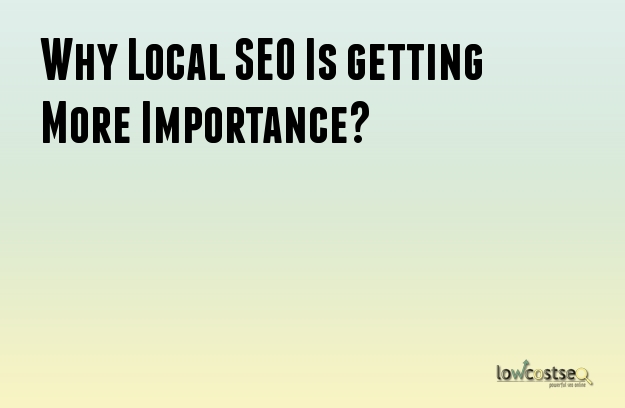 If you happen to work in the SEO industry, chances are there you have worked on Local SEO. Local SEO as the name suggest, involves making a website rank high in local search terms. For example, if you are doing SEO for a brick and mortar store, you need to make sure the official website of that business gets visible whenever people are searching with a combination of search term plus the name of the locality. Say, for example, you are doing Local SEO for a medicine store in New York City. So, your objective as an SEO professional is to make the website visible whenever people are searching with terms like – medicine store in New York City or Medicine Store NYC.
As traditional SEO is getting difficult with each passing day and as Google is pounding all traditional SEO practices with relentless barrages of updates, more and more business organizations are opting for Local SEO because in most cases, it offer a solid online foundation besides offering an immense growth opportunity.
What is all the more interesting about Local SEO is the fact that Local SEO is less competitive and the chance of ranking high is comparatively higher. Moreover, it is easier as well because you will be fighting it out with long tail keywords. There is another additional benefit of Local SEO you can hardly ignore - only businesses with real physical location can compete in this sphere. Therefore, gaming this system by getting involved in some unethical practices is tough to achieve, and probably this is the reason why more and more people are getting interested in Local SEO.
Now the big question is how you can make your business do well in Local SEO. Well, there is no short cut to success in this sphere. You need to follow some standard Local SEO practices that might help you rank high –
Create Local Page – Unless you create local business pages for your business in leading search engines, you will never be able to rank. Start with Bing, then Yahoo and lastly Google. Make sure you have got registered with them and wait until you get verified by them all. It will take some time.
Fill out Details Correctly – Take your time to fill out all the details. Make sure you are describing the business in simple English and use keywords without making it look like a spam. Choose proper category and the Title of the page should contain your business brand name along with locality if possible.
Be Consistent – You should be using the same business information and address for all the local listing. If search engines find different description and different address for the same business, they might get confused and the ranking of your page might suffer.
Ask for Review – You should always be asking your customers to leave a feedback on any of these Local listing websites. The higher the number of favorable feedbacks, the greater is the possibility of ranking high on targeted keywords.
Great Quality Photos – You need to upload great quality photos of your actual business. When people search for local businesses, they want to see how the business looks like in real life and therefore, it is of vital importance that you are attaching high quality photos in all local listing websites.