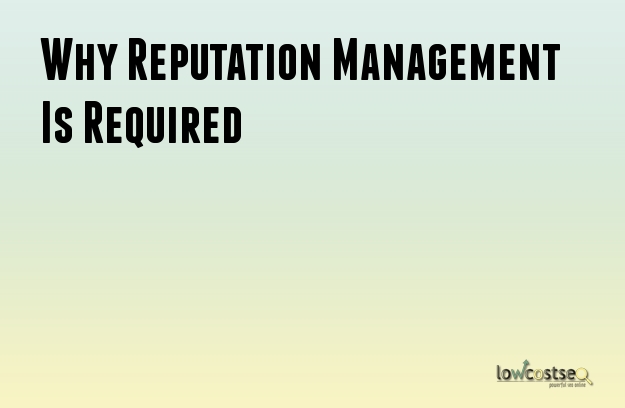 The growth of a company does not occur in a single day. It occurs over the course of years. However, the growth of the company can be indefinitely halted if new customers are no longer contacting the business. The company may still have the old and existing customers coming back for business. However, that will not be enough. New customers need to be attracted to the company.
The Power of Bad Reviews
Your company might not be attracting new customers simply because of the negative reviews that have been placed online. The comments made by people online about your company can be the most important factor that contributes to the image presented to your potential customers. Your prospective customers may determine the quality, the skills and the reliability of your company based on the reviews you have garnered online alone.
The type of business that you run does not matter. Recent studies indicate that the overwhelming majority of people place more trust on the reviews they view online from perfect strangers. These people will use those reviews to influence their decisions regarding purchases and companies.
Reputation Management Is the Top Priority
It is now more important than ever to ensure that your company has a stellar 5-star reputation online. The fact is the internet has become the perfect spot for both marketers and customers to meet. Nowadays, every company tries to ensure that all marketing efforts get directed online. You can print brochures, flyers, invest in SEO and social media networks but ultimately your customers will go online to find out more about you. If the online reviews are bad, your customers will form a negative perception of your company and refuse to conduct any business transaction with you.
Customers want access to information that can make them feel safe and secure into entering a business deal with your company. They want to ensure that the purchase decision they wish to undertake is the most reasonable and the safest option available. Currently, that confidence can only be got by reading the reviews posted online by other customers.
Improving the Online Reputation
You need to take up an active role into developing and protecting the online reputation of your company. This role entails five points of action.
You simply cannot hope that a few positive reviews in a few review websites can improve the reputation of your company. Instead, you need to approach the issue widely. Ensure that your company gets positive reviews on at least a few major review websites.
Avoid taking a shortcut by posting fake positive reviews about your company. It is highly unethical and when you are caught, your company will suffer. The penalties levied by review websites can be quite harsh.
Recent reviews are given more importance by search engines. Ensure that your company gets favorable reviews every time you deliver a satisfactory product or project to your customer.
Your company should ideally have a lot of reviews. People will trust a company that has more positive 3-star or 4-star reviews than a company that has on