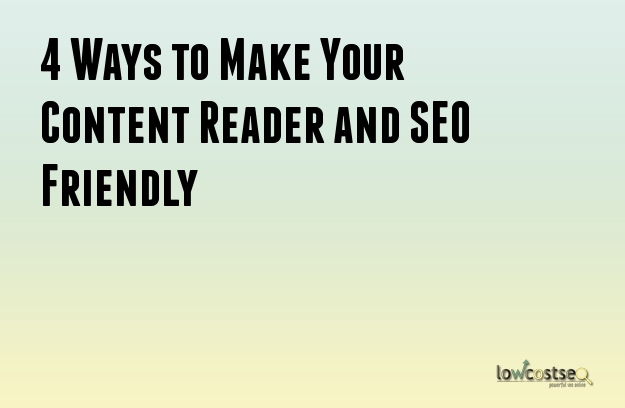 When it comes to creating a good website page, optimizing it with the right SEO strategies is a must. Integrating SEO strategies in your web content makes it easily identifiable on the search engine, while at the same time helping to make your content reach the right target audience. It even helps you to surpass you competitors in the market and reach out to your target audience right on time. So with all the benefits that come with SEO optimized content, it's important that you have content development strategies into account. Here are some key tips that can help to make your content development 10 times better performance wise than your audience.
1. Add New Curated Contents
Your customers like reading new contents, especially if there is a variation in your presentation. It brings in more curiosity, engagement and even enhances interaction among target audiences. So the best way to make your content marketing dynamic is by adding new types of content. Try using interactive contents this time. They make a content twice interactive compared to the static content. Complement your content with infographics, videos, GIFs, etc.
2. Create Catchy Titles
Here's a reason why SEO masters tell you why your content should be accompanied with a catchy title – they have the capability to draw more attention. Titles grab maximum part of a person's attention and are a key factor that determines whether a person will continue reading further. They are the first thing that a reader will get to see on the search engine platform. Not only the readers, but a good title also helps the search engine bots to take notice of your content and present them to the right target audience based on the search query. Catchy titles are not only easily noticeable but they also draw more click-through- rates. Rise in click-through-rates will also help to improve the search engine ranking level of a web page.
3. Make Your Content Readable Friendly
Your content should be composed of words and sentences that are easily comprehensible. People like reading a content when it is easy to read and easier to understand. The eyes of your reader should be able to enjoy what they are taking a look ahead. It's a tough challenge and one of the biggest drawbacks of content creation. They are all made of words black and white. It not makes the experience boring, which is further enhanced with long and complex words. A good SEO friendly content should be concise, crisp and easily readable.
4. Make Your Content Better Structured
User's want their answers real fast. They lack patience and often leave if they do not find the answer in the first few lines. A good structured content therefore matters a lot when it comes to creating a reader friendly content. Some of the trademarks that make a good content are –
· Use of bullet lists
· Dividing your content in paragraphs
· Keeping your paragraphs in not more than four lines
· Maintaining the balance in your font usage
Implement these tips in your content strategy and you will be able to make your content both SEO and reader friendly.
Image Courtesy: