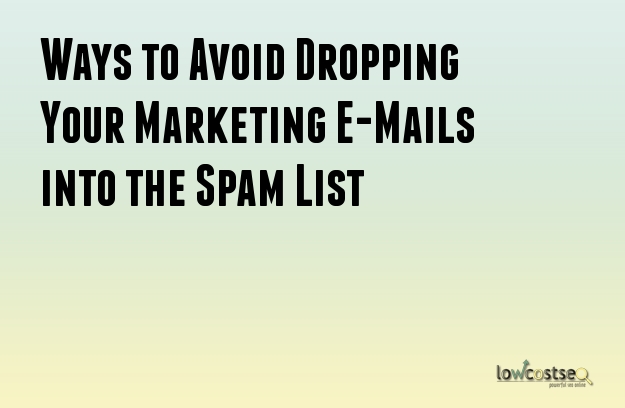 These days, every business that you can think of or see in the market is going online. The core reason for businesses of the 21st century to go online is that they have a better reach to their targeted customers businesses can target customers World Wide. Most importantly entrepreneurs are being able to conduct their business operations at a much lesser cost.
To go online, it is important for every business to follow an effective marketing strategy. However, entrepreneurs are also very much aware that the marketing tools that are used for online marketing are way more different than traditional marketing tools. In online marketing tools like search engine optimization, social networking sites and direct marketing tools like e-mail marketing are used.
It is important to keep in mind that all marketing tool a need specific strategy. At times, it is seen that using e-mail as a marketing tool generally provides negative feedbacks. This is mainly because these marketing e-mails are generally passed on as spam emails in the client's personal mail id. So, how can you avoid letting your marketing emails be recognized as a spam mail? Well, here are some useful tips.
Origin Domain/Ip
First and foremost make sure that you use a white-listed express mail service or EMS. Make sure that the EMS has got a reputable background. You will also have to make use of domains that sound real to the ears and looks genuine. This will certainly help you marketing e-mails to be a spam mail.
The 'From' Address Box
Often organizations generally tend to use out of the box 'from' address, which makes the e-mail be doubtful and misread as a spam mail. It is important that you make use of normal 'from' mail address. You should also be very clear, specific about the 'from' address. One more thing that you need to is to keep in regular touch with your clients via e-mail. This will definitely reduce the chances of your marketing emails to be recognized as a spam.
Unsubscribe Unwanted People
It is very normal that among your targeted customers there will be some who will not be interested in your business. Make sure you do not keep in touch with them. These are people who do not want to be contacted. It is best if you unsubscribe them. This will prevent your e-mails to be neglected and read as spam mail.
Use the Right Subject Line
First and foremost, the subject line should match with the content that you have written on the mail. Make sure you do not use any language that looks like a spam. This will certainly drop your e-mail in the spam box. Make sure what you write is properly spelled. Make sure what you write in the subject line should be persuasive and certainly not manipulative.
The Body Text
The body that you write on the mail must be plain and simple language. You will also have to make sure that you use right punctuation marks. If you want to do some special formatting make sure that it is at its minimal.