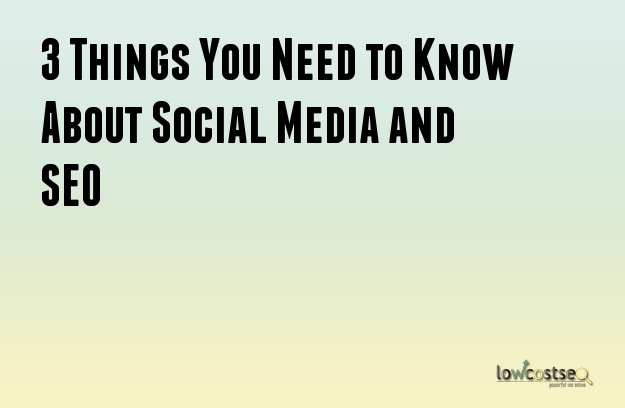 Social media marketing and Search Engine Optimization are two of the most common techniques you can use when you are advertising on the internet. Not only is it famous but also tricky, one must have the right attitude and knowledge before diving in to the marketing trend. Here are the top three things to know about Social media and SEO:
1. For SEO, you are taking advantage of what search engines like Google, Yahoo! and Bing can do for your business. Let us say you want to be locally famous for your restaurant business, then you need to create a site or a blog to advertise it. When you are done creating a content, you will need viewers that grows day by day in which we apply SEO keywords to make it possible.
For Social Media Marketing, you simply use every social media site that can guarantee publicity for your business. But you do not necessarily need to use ALL of them. Facebook is one of the leading sites, and they offer paid advertisements for businesses that needs attention. For Twitter, Instagram, Pinterest and such, liking and sharing can be your baby steps. Consistency is the key.
2. SEO is tricky at first. Especially for search engines because they only bring the most reliable, accurate and unique contents to page one. That alone is a challenge. There are so many blog contents and articles available for the public but only a few of them can make it to the top. How? Through the use of powerful SEO. There are so many factors included in this: long tail keywords, meta description, content, mobile compatibility, PPC, site's speed, analytics etc. But a creator should not look at it a dark perspective, because SEO can be understood as long as it is taken seriously rather than simply throwing money for improvement.
On the other hand, Social Media advertising is quite easy to grasp, for now. Because some sites prepare packages for those who want to advertise. Does it work? Yes, but not very much for small businesses. Perhaps for those in small businesses, SEO is one of the best choices you've got.
3. The industry you are in plays a big part in your SEO rankings. SEO is unpredictable and competitive, that is very obvious to those who have tried many times. But know that SEO is not just about keywords, keywords, keywords. It is also about link building, using external methods, keyword analysis etc. Make good use of online tools available to make ends meet. Plus, keeping your site contents up to date will be necessary.
Social Media does not work overnight. Sure, making things viral may be done in just a month but for small businesses, it's continuously reaching out to prospective clients and gaining from what you are investing in.
There are many tools that are said to guarantee small business advertisement success but doing all of them at once will only weaken the caliber of your methods and technique. Focus on what is best for your business' category and enhance publicity by being consistent.