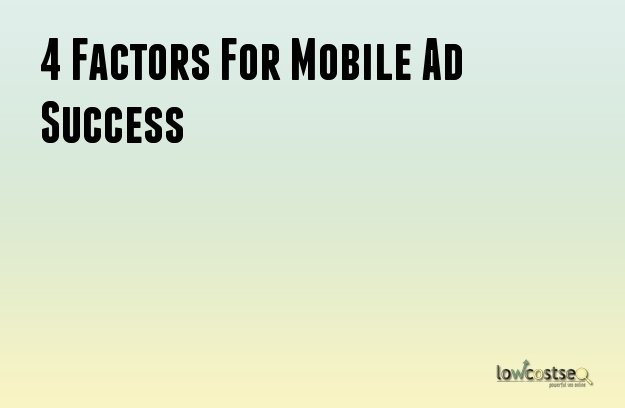 Over the last few years, the importance of mobile browsing has sky-rocketed. While any SEO agency knows a mobile site is vital, recent developments have ensured that this is the very least that should be done.
These days, Google is implementing its own mobile algorithm and the sheer popularity of phones and tablets, alone, means that the mobile market simply cannot be ignored. If recent statistics are anything to go by, mobile browsing is one of the biggest growing areas of revenue.
So, how can you use this to benefit you? Here are 4 factors that can help you get more from mobile advertising and SEO.
The Right Adverts
Some things work on a small screen, others don't. Paid advertising, in many forms, simply won't be seen on mobile platforms. PPC – or Pay Per Click – such as Google Adsense, however, does this still get seen, because this comes up as part of the search results.
Social Media and In-App Branding
As we've just mentioned, not all adverts work on a mobile platform. What does work really well, however, is social media. People can readily check up on Facebook and Twitter, or even image-based platforms such as Snapchat and Instagram, very quickly on their phones, so don't ignore these possible sources of traffic.
Mobile User Behaviour
Likewise, you also need to consider how your audience uses their mobile phone. This isn't just a case of knowing which platforms they use, but also what they are looking for. A mobile user might find a long, detailed article interesting, but they may not have the time. On the other hand, a quick link to a shorter infographic, or interactive elements, might prove more appealing.
A key example of the difference between mobile and desktop users, for example, is time. While mobile users are always active, there is a strong peak in the morning and mornings and evenings. This is because people use their phones at the start and end of the day, such as when heading to (or from) work.
Get To The Point
Mobile users do not like wasting time, arguably more than desktop users. Aside from loading times (which can be improved with effective website design and optimisation), mobile users often want specific information. If they can't see this, why should they wait or explore the wider site?
There are two ways to ensure this works in your favour:
Ensure that you use the right keywords and that your content is relevant to the high ranking keywords that are gaining it's actual traffic volumes.
Make the information very clear – keep it above the fold and ensure each webpage is very much straight to the point.
As you can see, there is plenty to consider. This is true of any website, while commercial enterprises also have to consider the nature of their product – sometimes, for example, mobile users will actively make online sales (if the experience is quick and smooth) but sometimes they may prefer to buy at home. Yet, while mobile traffic might not convert, it is still highly useful in pre-purchase research and does, in fact, drive the subsequent visits to your website form non-mobile platforms.