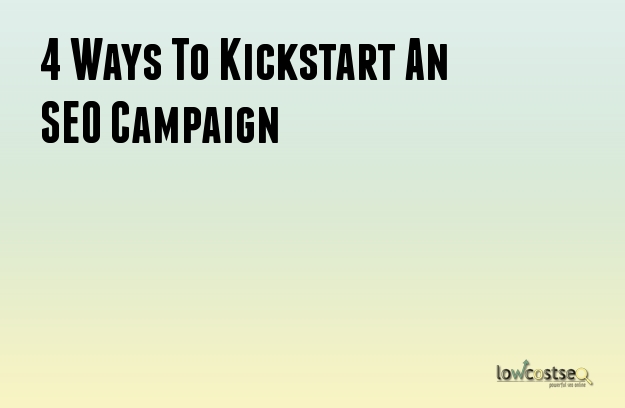 SEO agencies often talk about SEO as a mid-campaign concept. It's easy to talk about existing websites that want to push their visibility, but what about those sites that simply didn't exist yesterday?
New websites need SEO just as much as older websites, but they often have a greater struggle. This is because they haven't been indexed or developed a strong backlink database for search engines to rely on. So, how can SEO experts help brand new websites gain an online foothold?
Start With Small Links
When you're working on big websites with a substantial, strong following, it's easy to only focus on links of high value. There are many ways to measure links – whether it's the MozRank score, Alexa ranking or various other metrics – but sometimes a link is value enough.
This is something many have already pointed out. Having a link will help get you indexed, whereas a website with no links will not. When you're first starting out it's clear that having some sort of backlink helps, regardless of the link quality.
Map Keywords
A new website is a great opportunity to plan out your keywords. Because you're not focusing on existing landing page rankings, you can use keyword research to find the best terms – including longtail keywords – for your site.
Why is this important? Well, straight from the start, you're pushing your focus onto the right terms. Most existing campaigns have to strike a compromise between new keywords and improving the existing queries that the website ranks for.
Improve Your Own Website
A new website may very well be full of errors – but you won't know this unless you look. Here are a few things to consider:
Is the robots.txt file set-up to ignore irrelevant pages – including pages you simply don't want to target with keywords or promote?
Is it a multi-lingual or multinational website? Have you set-up existing Ahref tags to ensure Google understands this?
Are you using Javascript? If so, make sure your keyword-rich text isn't just found within the JS code.
These are things that don't need external links or help. Simply fix your website and you'll allow Google to better crawl through. This, in turn, will help when you start building links.
Link Build + Promote
When you first get a site up, few people are going to willingly link to you. As we already said, you shouldn't focus on quality at first.
But after you get your first link, then what?
Your pages are ranking, but you need to develop. One of the biggest mistakes many people make is being too picky in their link destinations. Work with any relevant website that wants to work with you, whether they have a MozRank of 5 or 100.
Of course, this also means you need to promote your site and get out there. The site is new and barely appears on Google, so how would these other sites find it? They won't know until you reach out.