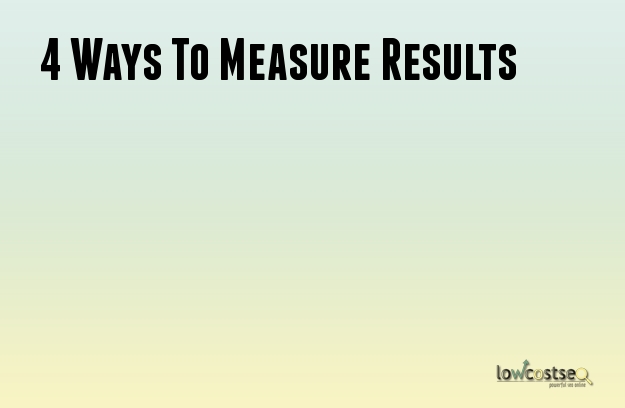 While a great deal of SEO work goes into planning new content, improving indexing and keyword analysis, how do you measure your results?
Since different SEO campaigns have different goals, there are numerous different ways to measure your results. Here are 4 different ways to view the resulting data.
Organic Traffic
One of the simplest ways to measure your success is by organic traffic. This represents the volume of traffic that is finding your website through organic means; in other words, by searching through relevant queries in search engines.
Organic traffic represents the success of your outreach. If you've improved links and kept Google penguin happy, you can move up the Search Engine Results Pages (SERPS). A higher listing is more visible and, with it, you should be able to receive more traffic.
Conversion Rates
However, if you want people on your website to do something specific, than you need to focus on conversion rates. For a commercial website, for instance, this represents how many visitors actively buy something and become customers. Conversion rates are quite common in PPC marketing, but they still apply to any website with a goal to acquire regular visitors or business.
This is vital because it is often more important than sheer traffic volumes. A 1,000 visitors a month with a conversion of just 10% (100 customers) is not better than 500 visitors with a conversion of 30% (150 customers).
Keyword Specific Results
For a more detailed, analytical view, you may want to break down your results into specific pages and keywords. What areas of your site are ranking more highly and which areas are losing traction?
This can highlight some very useful information, such as showing which of your SEO efforts have been the most successful. This can then be used to guide future strategies, using past results to indicate audience behaviour. Google Search Analytics offers plenty of information, especially when it comes to the performance of various pages, while there are plenty of additional tools and services that provide more in-depth keyword traffic, such as Searchmetrics.
Compare Dates
Another thing to keep in mind when looking at your results – regardless of the above methods used – is to have the right time frame in mind.
This is especially important during the early period of any SEO campaign. Let's say that your efforts have awarded you a growth of around 2-3% in the second month, when compared to the first month? That might not seem like much. However, if it's 10-20% up from last year, that's some strong year on year growth.
The reason it appears lower when compared to the prior month, is that the previous month may have been where the initial leap in traffic occurred. Consequently, the website is still scoring highly, but you're now comparing to a much higher benchmark. Always take in the long view and see where you've come from, otherwise you might lose track of important successful results.