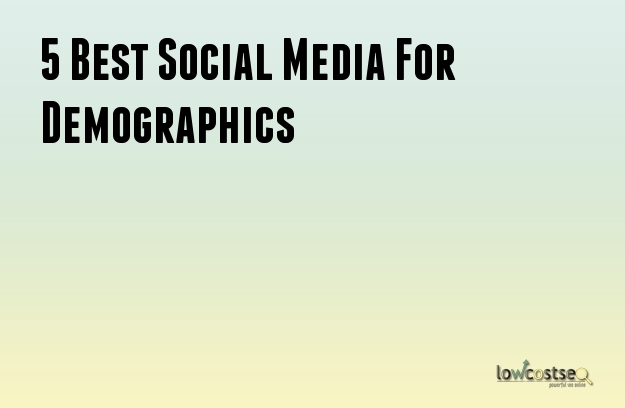 When it comes to engaging with your audience, it's hard to beat the power of social media. These platforms offer great opportunities to interact directly with your audience, whether its generating feedback, sharing awesome web content or simply answering customer questions.
Today, the argument is simple: if you're not using social media yet, you should be. Yet, the next question is, of course, which social media platforms should you be using? Of course, a wider range of platforms is ideal, but it still helps to know where your target demographic most strongly resides.
While the exact figures will vary, there are numerous reports available (such as this social media usage study from Pew and these user statistics from Jetscram) that can be used to get a decent understanding of each platform.
Facebook
Facebook is arguably one of the oldest of the social media giants, having maintained a strong position since overthrowing the likes of Myspace. Users can share links, images and talk to your brand – whether that's through comments or through direct chat functionality.
So, who's the biggest group on Facebook? Both Jetscram and Pew's figures suggest people from their early 30s, right through to their late 50s, are very active on this website.
Instagram
So, where have all the younger users gone? While plenty of people still remain on Facebook, instant image applications are proving very popular and Instagram is a perfect example. In nearly all studies, the clear audience here is between 18 and 29, with results dwindling quickly when it comes to older groups.
The verdict? This is a great way to tailor content and SEO strategies to younger audiences. Of course, Instagram can readily be connected with platforms such as Facebook (which currently owns it) so it is not that hard to implement, while still connecting with other demographics elsewhere.
Twitter
While there are many that question whether Twitter is dying or not, it's hard to ignore its current presence. Similar to Instagram, this service is popular with the 18-29 range, although people in their 30s are also quite active.
LinkedIn
If you want a platform for professional content – especially in specific, industrial areas such as recruitment – LinkedIn offers a very specialised platform.
While the figures will vary from report to report, most results have the same noticeable trend: Aside from a small changes, the user base is consistent from 18 years old to 64. Of course, this is the nature of the platform itself. It is a professional service, so many industrial members and experts contribute here, for more than just social purposes.
Pinterest
Pinterest is very similar to Instagram, offering another way to share images and visual media with the 18-29 range. While Instagram is a great way to share images quickly, Pinterest allows you to collect content and media, making more powerful, themed presentations.
So, what does the future hold? From these trends, it's clear younger users prefer instant gratification, through the likes of Instagram and Pinterest, as well as Snapchat, Whatsapp and other platforms. This also ties into to the popular use of mobile technology, with quick content on the go becoming more appreciated. So, with this in mind, try optimising your SEO to meet your demographics preferences!