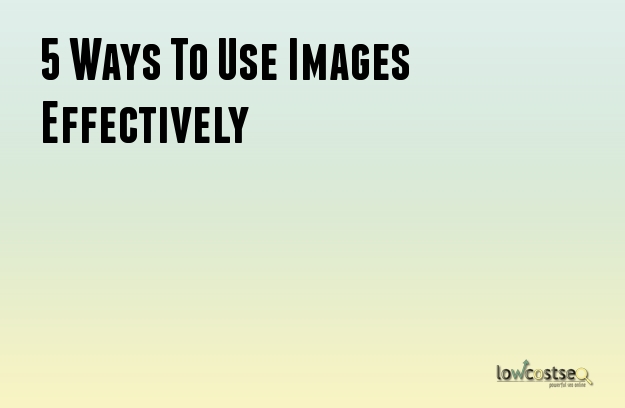 As the old saying goes, "An image is worth a thousand words". This is just as true now as it has ever been, especially as for as SEO and content marketing are concerned.
From copywriting services to website optimisation, the right image can make a big difference. So how does this work? Here are 5 ways to use images more effectively.
Open Graph
We could have an entire article on how to master the art of social media posting, but Open Graph tags are an absolute must. These are useful on both Facebook and Twitter, but why are they so important?
Open graph tags let you customise how your link appears. More specifically, it enables you to have links appear with your chosen text and a large image to accompany it. This is instantly more appealing and, when fighting for viable space on someone's social media feed, this is a great way to stand out.
Infographics
Similarly, when it comes to sharing content, the infographic has been a long time king. Got some unique research, data or statistics you want to show off? Modern consumers aren't interested in white papers and analytical breakdowns, but an inforgraphic will really get their attention.
Better yet, this can easily be shared, generating natural links back to your website. Just make sure the infographic is new, interesting and has something people want to read up on and share.
Maps
Speaking of infographics, there is one niche that never fails to draw in an audience: maps. There are endless ways to use maps. Maps can show data, numbers, movements and other geographical statistics in a fun and innovative way.
Again, these make great sharing tools. Treat them like infographics and get them out in the wild! This will build appeal, create buzz and generate some valuable links.
Landing Pages
When people finally do click on your landing page, what do they see? If it's a wall of text, the chances are people aren't going to stick around. Your home page – and even your subsequent category pages – need clear images to highlight what it is they do.
Do you sell a product? Well this is much easier to understand if you have a large image of your product(s) on the relevant pages. The same can also be said for your individual item pages on e-commerce sites. Show with visuals, not text. If your product comes in three different colours, show this.
Optimise Images
Finally, no matter what you choose to share, always make sure to optimise your images. First of all, always offer some sort of text to accompany your image. Make this catchy, straight to the point and simple. Include an attributing link to your website, and people have everything they need to share your content.
Furthermore, be sure to include alt-tags and descriptive text. Google can't 'see' images, so a clear description will help it understand the content better. If you have an infographic showcasing the history of handbags, nothing will help Google more than "history of handbags" in the image description.