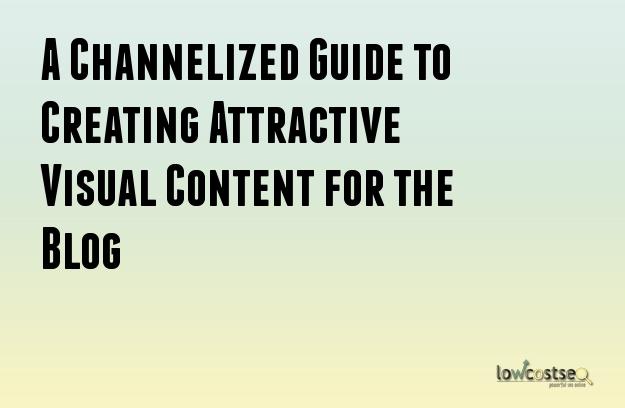 There are quite a number of sole entrepreneurship types of businesses that are available these days. However, they maintain a small budget for their business and are not in the bit of hiring professional designers in order to prepare their blogs. For young entrepreneurs like them here is an apt solution to add visual contents on their blog posts.
A well-equipped blog with quality content and images are best for drawing the attention of readers. It is the best solution to keep them engaged in their blogs on a regular basis. Here, are certain plausible solutions for creating better blog graphics.
For the better attention of customers, it is important to have better visual contents. It is a proven fact that the brain of human beings is able to process images faster than normal tests. Apart from that articles that have got images are read or viewed more than 90 percent of the times than simple text content. People also have the habit of sharing a blog that have got image contents. Thus, it is important to write a blog with image contents.
Photo Skills To Be Mastered
There are various important photo skills that need to be mastered in order to post an attractive image on the blog. Here are few tips.
Selecting, resizing and cropping images.
Various layers and the method of their functioning.
Options for layer blending and various blending modes.
Using various shapes like rectangles, circles, and squares.
Using and importing shapes, brushes and patterns.
Making use of the font tool.
Using guides and grids for laying out individual elements.
Steps To Be Followed To Get Going
Step 1 - Using of various color options like primary, secondary and tertiary which will help in getting a better image with the rightful contrast and effect.
Step 2 - Making use of the right kind of typeface. Using the right kind of font sizes makes the blog look more attractive to read. However, there is various type of font styles that are available it is important to choose the right type for more viewership.
Step 3 – Images are one of the most important features that one should have in their blog in order to get the maximum amount of traffic into the blog. There are various types of images that one can make use of like hero images, stick images, vector images.
Step 4 – One can add more things like patterns, icons, shapes and brushes. These unique additions can help in giving a more attractive look to the blog and also make it look more appealing to the eyes of the reader.
Advanced Blog Post Graphics
One can also include various header images in order to draw the attention of the customer from the very first. However, there are basically four options that are available for adding an attractive header.
Option 1 – In the first option one can add images, texts, and tints.
Option 2 - In the second option one can certainly have the option to add texts, borders, tint, and images.
Option 3 – In the third option one can make use of gradients, images, and texts.
Option 4 - In the fourth option one can certainly avail the option of adding texts, icons, and solid colors.