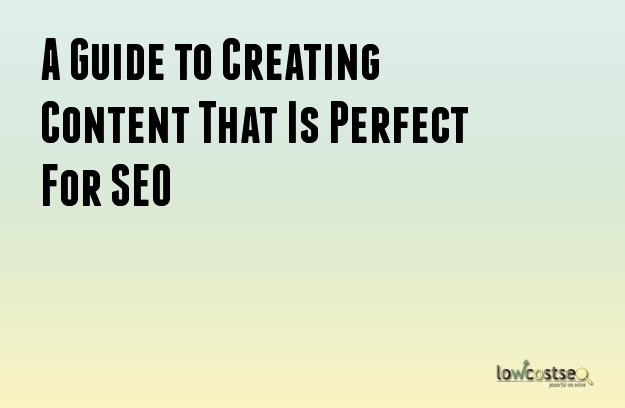 Content has become a very important matter for your website. The content will determine whether your visitor becomes interested in becoming your customer by making purchases. On the other hand, the content will also be used to incorporate keywords in so that search engine optimization procedures can be performed.
Unfortunately, it is not always possible to create a content that can perform both of those tasks. This is in fact a common problem. It is common to find content that are so attractive that most readers give serious thought to purchasing the products. Alternatively, there are other content that are perfect for an SEO campaign as keywords can be inserted easily.
Sadly, it can be quite difficult to create content which can balance both of these objectives in its creation. However, it is not impossible. There are a few tips that you can use so that you can create a content that can somewhat fulfill both objectives nicely.
Identifying the Targeted Audience
You should understand your audience. You need to identify the groups that have shown the most interest in your content or your products. Each group will have some specific tastes about the tone and style of the content they wish to read. Identifying these features will help you get the focus you need for your content.
Researching Keywords
It is impossible to start off a SEO campaign without knowing the keywords that will be most profitable for your business. You should research the possible keywords from various sources such as the Google keywords tool. After researching them, you can create a list of the keywords that will be best suited for promoting your business.
Variety in Keywords and Long tail
By placing variations in your keywords you can enhance the SEO of your content and by extension, your website. You can place variations in keywords quite easily by using synonyms or any words that are related to your main keyword. Long tail keywords are another possibility as you can use them in your content nicely.
Keyword Headlines
You can use some of the keywords as the headlines of your content. They can also make suitable subheads as well.
Keyword Density
You should ensure that your content does not have keyword stuffing. Lots of keywords can make the content look poor and at the same time your website will be penalized by Google. The density of your keywords should not be more than 3%. You can use synonyms to avoid keyword stuffing. At the same time, identify the keywords that have the highest priority. These keywords should find a place in the first 50 or 100 words of your content.
Tone and Style
A content piece will be appreciated by your customers if they can read and understand it quite easily. That is why you should avoid using sentences that are complicated. The tone should be interesting. It should also be humorous if it is suitable for the content. Bullet points can be useful in creating breaks in the content so that the content can be read easily.