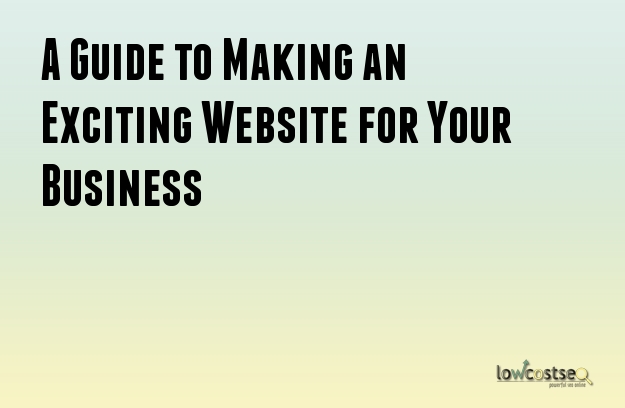 When you have started a new business, you will, of course, want this news to spread. With a website, that work becomes easier. A website brings with it innumerable other benefits. However, the fact remains that you need a very good website in order to get the most benefit.
Brand Identity and Your Website
Before you can start designing an awesome website to boost your business, you will have to establish a superb brand identity. It can play an important role in the business. The brand identity will be a factor in your website design as well. The web designer will take the brand identity as the source of inspiration while creating the design elements of the website.
A Brainstorming Session
Go for a brainstorming session to determine the elements of your brand identity. Ask yourself various questions to arrive at the ultimate answer.
What is the mission or purpose of your brand? Write a few lines on what you want your business to give to your customers. After all, every company is created to satisfy a particular need.
What kind of customers are you trying to attract? Your business will generally serve a particular kind of customer. You need to know everything necessary for that particular type.
What is your advantage? There are bound to be other companies that offer the same kind of services. You will have to identify the advantage you have over the other companies.
The Look of your Brand
Your brand will have some characteristics which can provide the necessary visual inspiration for your website designer.
Choose a Logo that can perfectly encapsulate the essence of your brand identity.
The personality of the brand will be taken into consideration while the website is being designed. Your brand can be serious, playful, elegant, mature, trendy and so on. Choose the most suitable one.
Talk to the Designer
Once you have established all the different facets of your brand, it is time to get serious with your website.
You will have to talk with the designer to choose a color scheme that can suit your business. The colors will have to match the personality of your brand after all.
Create a good logo. This is crucial as the logo will be used everywhere. It will be displayed on your business card and the website.
Fonts are another thing to take care. They should be readable without any difficulty.
Imagery is a must-have element. You just cannot ignore it.
Get a Domain
Of course, you cannot have a website without a domain. The domain should be easy to remember for the customers. Avoid long domain names. People can end up on wrong websites if they make a mistake. The domain must contain the name of your business or at least an abbreviation.
Create Social Profiles
Nowadays, it is not enough to create a website. You need to promote it too. The easier option would be create profiles for your business in the various social networks and share your website.
A website may seem like too much effort but can pay off in the long run for your business.