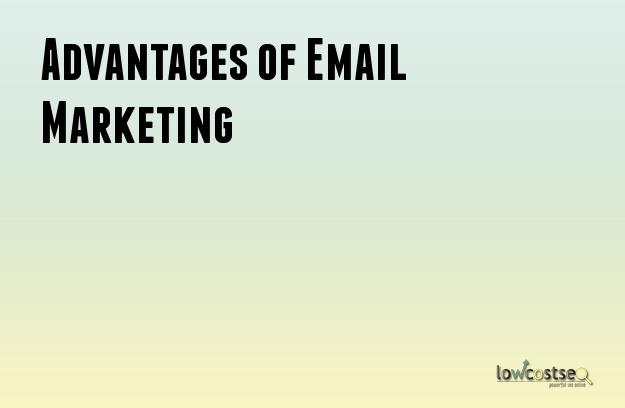 Advantages of Email Marketing
Marketing commercial messages to groups of people by means of email is referred to as email marketing. It widely involves sending emails for purposes like requesting businesses, making advertisements, making sales and donations or even brand awareness. Its most common advantages are;
1. Email marketing is interactive.
While using it one can start campaigns using music, games, graphics and videos. This also includes everything that gets the attention of clients in target. It allows one to send messages to clients. This is contradictory to use of website where customers have to search for it.
2. Reduction of the overhead communication costs.
It saves on costs that would have been used in printing, advertising rates, phone calls, market analysts and employees. Services from systems like comm100 allows hosting email marketing by use of templates that are professionally designed. Changes are then made to suit ones needs. All it requires is a good marketer, one who puts the appropriate graphics to the right customers. Email marketing achieves high returns at low costs. Communication is frequent.
Communication is made easy by use of emails. This is due to the easy procedure of creating and sending email messages. Making offers in every week is possible. This is contrary to use of catalogs and flyers which can only be sent once in a month. Sending emails frequently is possible if customers' email activity allows it. They can be sent daily!
3 Personalization of messages
As opposed to telesales, print, radio and television adverts that are done most often in "one-size-fits-all" format, email marketing provides personalized communication to customers. A range of dynamic opportunities exist. Sales or purchase history information can also be conveyed via email. With the simplicity of creating separate emails, customers list can be segmented into smaller lists and send personalized messages.
4 Delivering messages in real-time.
Email marketing can be completed in a short span of time. Sending daily messages helps reduce stock and promotes the limited time as it's required. Customers should also receive unique birthday and anniversary messages as a way of tightening personal bonds.
5. Little effort and less time requirements.
It allows complete production of quality marketing communication in less than one hour. With availability of email templates, only small changes are introduced. Use common simple easy databases list queries. Comm100 system is one commonly preferred database. Load of work that could have taken a whole week is completed in few hours and amazingly by a single employee.
6. Tracking sales and user engagement.
Provides the best channel in marketing where important information is tracked. This helps in figuring out what is successful or not in business. Comm100 platform provides such tracking services. It has the ability to track how many people clicked a link in an email. It also tracks the number of people who treated the email as spam and unsubscribed from the email updates.
7. It's available everywhere in the world.
It has no marked boundaries. With regard to email message sent at one specific point, it gets to its target customers no matter the distance between them.
8. It's environmental friendly
When email marketing is made the primary tool of communication in business, it helps by reducing the number of trees that are cut down on daily basis. The cut trees would be used in making adverts for print media. If you have any questions about email marketing, don't hesitate to contact the experts at Lowcostseo.
Here is a simple yet effective infographic by Visual.ly outlining the benefits of Email marketing and Social media marketing.