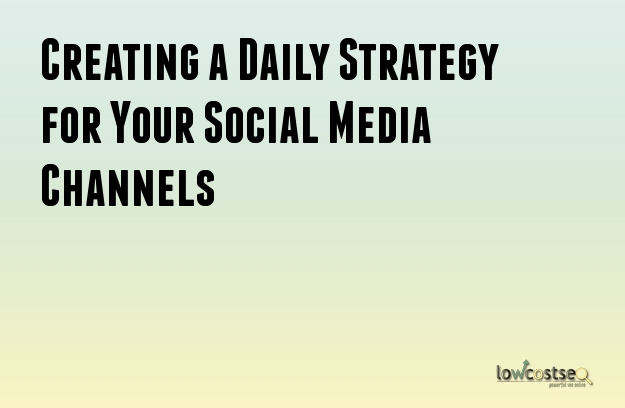 Having a website can be a boon for your business. You will be able to bring in new customers and leads. Online marketing is a viable tactic in world today. However, a website is not the sole marketing tool in the internet. There are social media networks and channels which can be used for your marketing purposes.
The Need for a Marketing Strategy for Social Media Channels
It can be difficult to implement a marketing strategy for these networks that actually work. After all, there are many social networks. Each of them needs to be given a certain amount effort every day in order to be effective at promoting your company. Trying to give time to each social network every day can seem impossible without a good strategy in place.
One of the biggest problems that businesses face when using social networks is being unable to implement a proper strategy for it. They simply do not know what they need to do and how much time to give in order to get the best results.
Additionally, the number of social networks that you can use for marketing has increased quite rapidly in the last few years. Earlier, you could have used one or two social media channels to get excellent results. Now, you need to take care of five or more networks. This can easily make you feel overwhelmed when implementing your online marketing strategies. Be that as it may, there are a few tips that you can use.
Twitter
Take a few minutes to respond to at least a few tweets that have been sent to you. This can be done a couple or more times a day.
Get an automation solution to schedule your tweets for the coming week for promoting your events or other things. This will significantly reduce the time you need for Twitter.
If possible, share tweets that can help you create a strong network with others in the industry.
LinkedIn
You should use your company profile to share useable content as well as notable news items.
Join groups related to your business and engage yourself in discussions to get noticed.
Alternatively, you can ask relevant questions to your followers and the groups to start your own discussions.
Facebook
Engage with your followers by liking their posts or leaving constructive comments, especially those who are in the same industry as you.
At the same time, respond to the comments left on your own posts.
Promote the latest content you post on your page. Share them with others.
Google Plus
Use circles to segment your audience and then share your latest content with the relevant circles.
Google Plus is perfect for engaging discussions and questions and you can start or join them.
Instagram
Create info graphics for your content and share them through Instagram.
Share images related your company such as events, parties and even the office space.
Social media channels can be a great option to improve your business and create an invaluable network for your business.