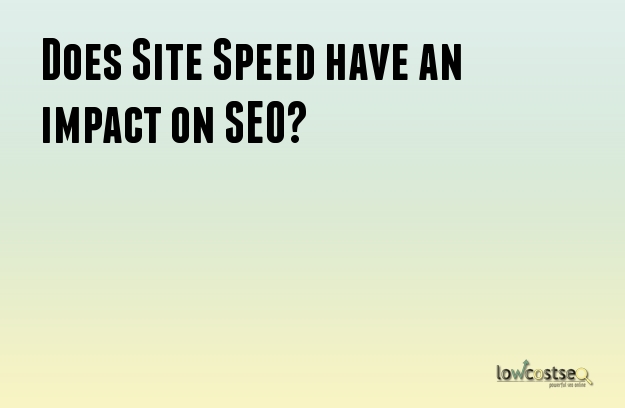 Loading..loading..loading…..
Well, if you website takes too long to get loaded, you are definitely doing something wrong. First of all, if your website takes years [figuratively of course!] to get loaded, it means that only a fraction of the visitors is going to stay there waiting for the website render properly. Most of the online visitors are impatience and they don't mind leaving a website if it fails to offer what they are looking for in less than 5 seconds. So, technically speaking, it is imperative for all website owners to make sure that their websites are getting loaded fast irrespective of the devices and internet connection visitors are using.
Now, the importance of loading speed has gained momentum as Google has finally declared that they have incorporated site speed into their algorithm and that means, site that gets loaded faster will enjoy better and more robust presence on its SERP. However, Google has already made it clear to the website owners that they should not be making any kind of sacrifice on the quality and user's engagement front just for the sake of making their website load faster.
So for good or evil, Site speed has finally become a part of the algorithm and that means, to rank high; you need to make sure that the websites are scoring high on this front. Sites with flash intros are definitely going to face the music as these types of sites usually take long time to get loaded and that means, it is time to ditch flash and its likes that tend to make websites heavy.
Google considers over 200+ factors and that means, site speed is definitely not going to be a crucial factor when it comes to rankings and visibility on the web. But faster websites enjoy some other benefits like – they enjoy lower bounce rate, higher conversion rate and more users' engagement. So, even if we do not care about SEO and online visibility, we need to do something to ensure that a website gets loaded fast in smaller devices like smartphones so that people can browse that website without have to wait for hours.
Search Engines always look at the quality of a website but after the incorporation of site speed thing the equation has changed a bit. Google has said that less than 1% of queries have been impacted by this change but marketers have a different story to tell.
Here are few reasons why you need to worry about site speed –
· Slow loading website is not something to boast off. They make people bounce back and that means your website will score low on the users engagement front.
· Bounce rate of your website can see a sudden uptick if your website fails to render correctly on all possible devices within a short period of time.
· Ranking of your website may suffer as said by search engines. Though site speed has been embraced only by Google so far, other search engines may embrace them too and that mean, you should be stay a step ahead by making your website load faster by removing excess elements from your website.
Site speed has become a ranking factor and marketers have to live with it. So, let's make the web faster.