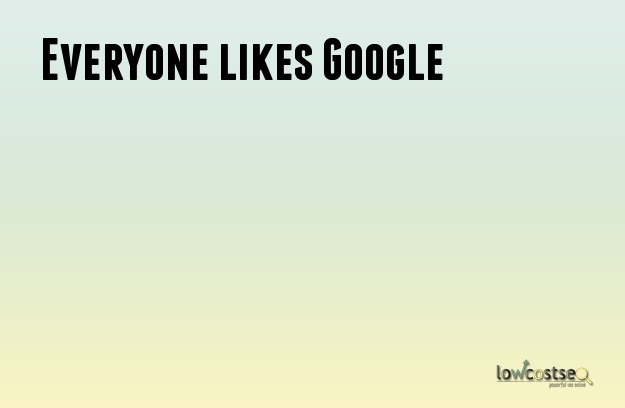 When asked what the most popular Web search engine is currently, there is no hesitation in saying "Google". Everyone seems to be going ga-ga over Google and rightly so as it has influenced many businesses to grow in leaps and bounds with the amount of traffic it can help achieve. First step into getting on Google is submitting your site, then waiting for Google to get your site indexed and then starting to improve your site rankings on Google. The higher you are up the search engines the more traffic your site will garner and it will lead you to create a web identity for you company too.
Many people ask us to quickly get them to the top of Search Engine Rankings but they need to understand that there is no magic potion or wand that anyone had to place your site at the top. SEO is a slow process and needs plenty of time invested for it to succeed. Sometimes its sheer luck that we've have seen some sites shot to the top with little link building and directory submissions but that's just a very small percentage of sites.
Our tips to rank higher on Google
- Make sure a sitemap is installed on your site for your readers
- Having a strong introduction or opening paragraph is very important. This should contain the keywords that your site wants to market and also tell the users what your site is all about.
- Make sure the site has a neat and clear hierarchy whereby the headings follow from H1 to H2 etc.
- Make sure when writing content you always consider the audience first then Google.
- Avoid using images for the most important content on your site as Googlebot cannot read images.
- Do not forget to have a descriptive title tag for your page.
- Do validate your HTML and make sure all your links are current too.
There are a few pointers that you should avoid otherwise Google will ban your domain completely from their database.
- Make sure your site does not use an automated program to query Google. This will have an impact on their bandwidth and is against their terms of use too.
- Avoid hiding text or links whereby they are hidden by the same colour of the background. The text has to be visible to your audience so that Googlebot can read it too.
- Avoid stuffing your site with words that are simply not relevant. Keyword stuffing should be avoided at all cost too. Please use common sense as you cannot fool Google.
- Avoid misleading or misinterpreting that you are representing Google and in the actual fact you are going to get the full brunt from Google in a negative way. Do not try to cheat or play around with Google or any other search engines.
All in all, follow the right path always as the wrong one will end up not only draining your resources but penalising your site which will eventually lead to your site getting banned. It's easier to play safer with Google then try to cheat Google.