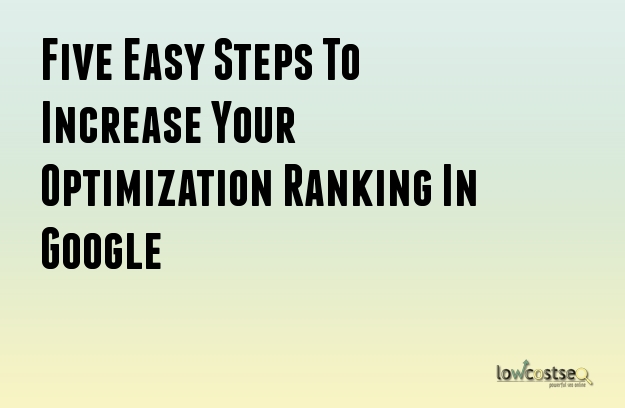 Technology has played a major role in our life. Today, everything that we do is a lot dependent on technology. Right from educational information to business information it is the World Wide Web that can give all the information. WWW is just like a spider web where every information is interconnected. But in order to search information on the World Wide Web it is important for you start your search via search engines.
Search engines are information gateways that help you to feed in keywords or statements which help you to find related information. This information comes from various websites that are related to the search. But the question is how do information pop-up when searched? Well, it is the magic of Search Engine Optimization (SEO).
SEO helps to increase the rating of the website so that it is displayed on the first page of the search engine. But, yet there are many websites that fail to find a space in the first two pages of the search engine. Is your website also facing the same problem? Well, then there must have been something faulty with your Search Engine Optimization (SEO).
If this is your core problem well then stop worrying as here are a few steps for you to follow if you are looking for effective Search Engine Optimization technique.
For your website to be marked among the highest ranking websites it is important that you first write an engaging and interesting content. If your content is boring and is not good enough to attract readers' attention, then you can certainly forget about increasing your traffic. The more the people will be reading your content and sharing it with others or even passing comments on your content the easier it come into the notice of web spider. Thus, prepare and attractive content.
It is always smart that you keep a constant touch with your targeted audience or viewers. The best way to increase the viewership of your website is by regularly sending e-mails so as to remind the visitors to view your web page. This one of the smartest ways to activate Search Engine Optimization.
Include what viewers want to know
It is important that you have detailed information relating to your content and not just keywords. For example, include information that readers are always looking for. This is because, when a reader wants to look for information on the Internet he or she will certainly try find another mode and not just keywords.
Mobile friendly should be your priority
Nowadays, people are more prone to using mobile phones rather than laptops or personal computers. This is so because, mobile phones are more handy and easy to carry. Other then that more than half of traffic access is sent from cell phones. Thus, always make sure to make your Search Engine Optimization more mobile friendly.
Use Google+ for map location
It is often noticed that people looking for certain business have the knack of searching for that business in defined areas.
If you wish your website to be ranked among the top rankers it is important that you avail the best of optimizing services. However, it is important the company you hire must follow these five steps for optimizing your website.