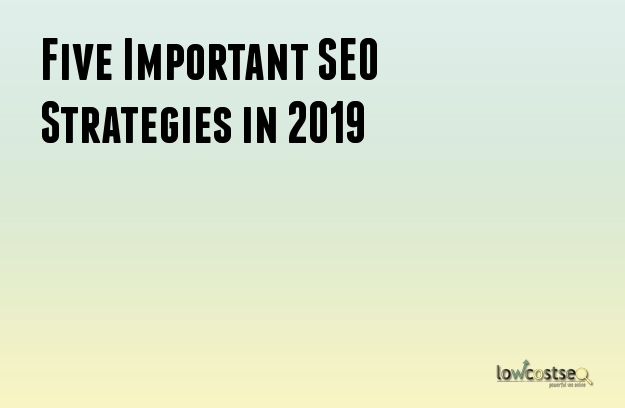 Do you need to improve the ranking of your website on Google? Embarking on an SEO quest, do you at all know the aspect where you should spend your time and effort on? You will come across various SEO advices and with all those it becomes easy for you to work on something that might not even produce any positive result. Here are some tips that you can follow to rank higher in the SEO list.
Include Blogs:
Search engines are always on a look out to serve the best search result to the viewers and blogging is one of the best ways to rank higher. You should identify the amount of time that you can dedicate to blogging. New content should be provided on the blog at least once in a week. However, you should not post something just for the sake of it. Include an editorial calendar to mix up the topic and the titles of the content. Inbound links are essential but take care not to forget about the outbound links.
Be a 'Moving Man'
High quality inbound links are similar to votes for the website that acts as key trust signals for the website. Moving Man is a method that helps to identify the links that were useful at a point of time but do not exist any longer. This links are then replaced with your own links. Start off by identifying redundant resources and domains that have expired. Create a list of the pages that point towards the expired sources. Notify the administrator of the site and then request the person to replace the expired links with your links to have a positive outcome. Most of the time they are happy to swap these expired links.
Take the Help of Social Media
Having social media shares are no doubt more essential than followers. Try to be as active as possible on the social networking sites. Make sure that you add social buttons to as many pages as possible. Make it easy to share your product pages and the blog posts. Join different social circle and spread the message to those places. Make use of hashtags and keywords to get your post noticed.
Optimize On-Page SEO
On-page SEO is becoming extremely effective for ecommerce stores. For this you have to have content that will keep shoppers on the page for longer period of time. This will help conversations. Make your store different from others that sell similar commodities. Avoid duplicity of content for it might get your website penalized. Optimize the images of the products. Apart from this they also need to have a URL that is logical enough and has alt tags.
Build a Strong Structure
Check for errors like duplicate content and any other mistakes with the help of tools that are available for free. Ensure that you avoid complicated drop down menus and make the navigation around the site easier. This will make the user get around the site with confidence and with ease. Keeping proper title tags and meta tags can give your website a higher ranking. Check your site with Google Analytics regularly.