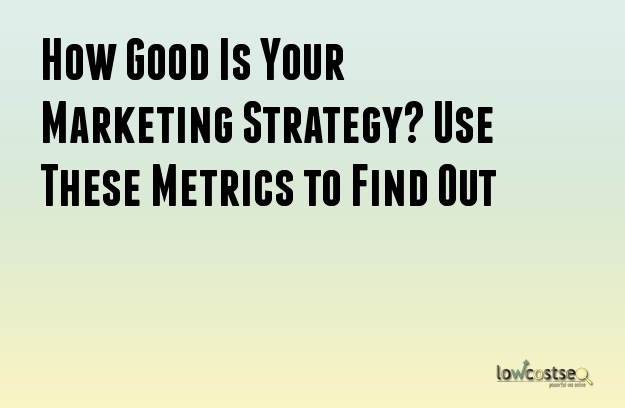 It is difficult to measure how good or successful your marketing strategy is without the help of metrics. After all, it is essential to understand which components are good and which are not in order to run a marketing strategy. With metrics, you can glean critical information so that you can improve the components and techniques so as to get better results. Nowadays, the metrics are definitive enough to give you a thorough understanding of the usability and success of your content marketing strategy.
Given below are just some of the metrics you can find useful in running your marketing campaign.
Page Views
With the metric, you can understand which particular pages are attracting the most readers. You will also get to know how many of those attractive pages you have. This gives you a clearer idea of the content with the best performance.
Email Opens
This metric will help you understand how many people are opening your emails and at what time they are doing so. It helps you find out the best time to send your emails and what subject lines are more attractive for your readers.
Return Rate
The return rate shows you how many visitors are coming back again to your website as compared to the people who are visiting your website for the first time. A mixture of new and return visitors is good but you need to have separate ways to relate with them.
Follower Count
Followers are loyal visitors who wish to keep track of your latest posts and updates. A variety of tools are available to keep track of followers. You can use this metric to create suitable strategies specifically for your followers.
Social Media Shares
This metric helps you understand which kinds of content are more likely to be shared. There are tools to keep track of shares across a variety of networks. You can make more of the same kind of content to keep getting higher shares.
Generation of New Leads
There are tools to understand how many leads are being generated after they visit your website and browse through the content. Understanding the number of leads created by your content is essential to improving the content marketing strategy.
Unique Visitors
A visitor to your website can browse through multiple pages before leaving which means page views cannot be used to accurately determine the actual number of visitors. This metric on the other hand can tell you how big your audience is.
Average Time on a Page
Gain an insight to the time being spent by your visitors on a page. People may either skim through the content rapidly or take their time in reading it slowly. You will be able to curate your future content on the basis of this metric to serve your customers better.
Pages per Visit
This metric shows you how many pages are being viewed by a visitor on a single visit as well as the number of people that are doing so.
Metrics are important if you want to improve your marketing strategy as they show you exactly what needs to be changed for better results.