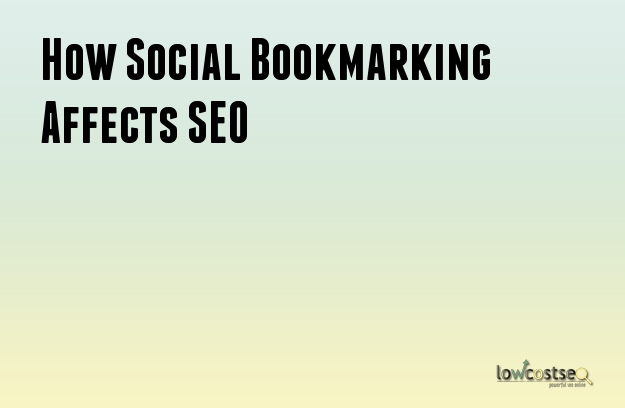 Search Engine Optimization (SEO) is a complex part of business which all online businesses should spend time understanding. It has been observed that people rely on brands that are recommended by their friends on a social media platform. Social bookmarking, a portion of SEO, is subject to a major amount of head scratching and confusion. Social bookmarking sites as Reddit and Delicious can be powerful platforms that can positively contribute to your SEO campaign.
Top Reasons Why Social Bookmarking Should be Included in Your SEO Strategy
Quick Site Indexing: Search engine optimization often takes time. This can get difficult to handle when you don't have weeks to spare. You can have Google index your website at a quick speed by using the social bookmarking platforms. Search engines like Google crawl through these platforms almost regularly. When there are links to your content across diverse social bookmarking websites, it indexes the content at a faster speed.
Send Social Signals: By its very nature, social bookmarking dictates that the social indicators are sent out across the whole of the internet. This allows Google to know that the content that you have produced is worth a share and a bookmark. As a result, Google gets the information that your content is helpful for a certain bunch of people and this will consequently improve your SEO efforts.
Do-Follow Links: When it comes to search engine optimization, a major part of the focus is on the do-follow links. These basically pass on some SEO function from the linking website. The opposite is true for a no-follow link. A number of people are of the opinion that social bookmarking websites are of no use as their backlinks are no-follow links. However, this is not always true. Social bookmarking sites which can offer your business with the important do-follow links include Scoop It, Digg and Diigo.
Targeted Traffic: Most of the business websites operate in a particular niche. As you operate in a niche, having a following of masses from all parts of the world is not quite useful. It is better to receive traffic that is highly from the specific demographic in which you have a vested interest. This is where engaging with online social bookmarking can be of help. As a result, those who visit your website will genuinely be interested in what you are trying to say. It indicates that you will gain a loyal following of readers, will improve your page views and the search engine will consider your newly found popularity within a set niche in a favorable light.
Improve Your Page Rank: With the combination of the benefits listed above, you can have a better Page Rank. When Google considers how to rank the websites and pages it considers for the incoming links from websites that have striking domain authorities, social signals will spread across various platforms and you can engage with a specific audience. By refocusing some of your efforts at SEO on social bookmarking, you will be able to notice improved website rankings within Google. The site will also scale up the search results with greater quickness.