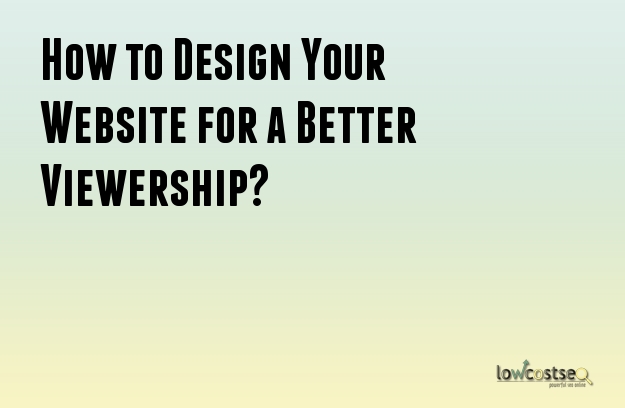 Are you a young entrepreneur who is looking forward to starting a business? Well, no one is able to build its business big in the initial start of the business. Every business will have to start to start small. However, most of the young entrepreneurs like you are basically unaware of the right technique and strategy for giving a flourishing start to your business. This is the reason why many entrepreneurs give up on their business performance and sell it to an established organization.
If you are looking to give a successful start to your business it is important that you have an online presence. Every business that you come across these days has got an online presence. However, you will definitely have to prepare a strong strategy for making an impact in the virtual world. The very first thing that you need to design or construct is a website of your company.
Building a website is cost-effective so you will not have to maintain a hefty budget for this. There are many website designing companies that you can come across these days. Building a website is important because the advertising and marketing of your business are only possible through your website.
The branding of your business logo, your mission and vision and also the products and services your business are displayed to your potential customers through your website. You will have to select a website designing company that is able to build the website as per your requirement and also within your suitable budget.
So, how can you make your website look attractive or alluring to your customers? Well, here are some tips for you to follow.
Prepare a Responsive Design
What can you understand by a responsive design? Well, you will have to keep in mind that there are many digitally functioning gadgets that are available these days and people are using it for their convenience. So, you will have to make sure that you prepare a website design that is responsive in nature i.e. it can adjust to the screen of any gadget that is available in the market.
Branding of colors, fonts, and logo
Always remember that a website that has got a consistent feel and look in terms of its color, fonts, logo, and language will certainly help to build trust among its viewers. This is an effective way of building a brand logo.
Attractive and Bold Images
The best way to attract the attention of any customer is by uploading attractive and alluring images in your website. Make sure that the images are of high quality i.e. it must be taken by a professional photographer. The responsive rate of your customers will be better if they are able to see the images of your products.
Clear Navigation System
It is very much important that the website that you build should be user-friendly. Most of the websites do not have a clear and easy to use navigation system. This is one of the main reasons for the website not to receive viewership and large traffic. So, make sure that the website that you planning to build have got an easy navigation system.