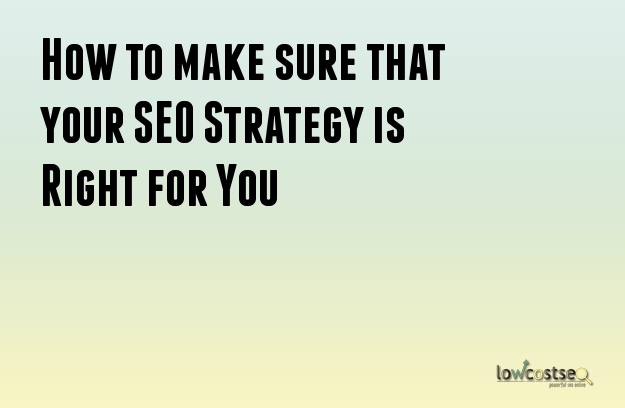 So you have been doing SEO for a while now and you are happy with the outcome, right? Well, this is what most people think about their ongoing SEO strategy since most of us tend to believe that stable ranking is a sign of healthy SEO. But this could be your biggest mistake. Your website might deserve better visibility than this and therefore, it is high time that you should review your existing SEO strategy. Now, if you are unsure or clueless about where to start or how to determine whether the existing SEO strategy is right for your business, you need to read the rest of this post –
Read Google's Guidelines
How on earth you are going to analyze your existing SEO strategy if you have not read Google's guidelines regarding Link building? Google has categorically said that you can't get links from tones of spammy or low quality website and therefore, if your SEO strategy continues to flout those guidelines, your website is going to get penalized by it sooner or later. Go through the guidelines carefully before coming to a conclusion.
Different Websites Need Different SEO Strategies
Some SEO companies still believe that the same and worn-out SEO strategy is applicable for all types of websites irrespective of their business size and their business models. It is a fact that people are still doing obsolete SEO practices like spammy bookmarking, mass directory submission etc and this could spell disaster for their websites. Requirements of each individual website need to be assessed carefully before coming up with a specific SEO strategy. SEO strategy of an ecommerce website can't be applied on a blog; this is a common sense.
Take a Look At Conversion rate
Just driving traffic is to a website should not be the sole objective of an SEO strategy. The purpose of an SEO strategy is not to drive huge amount of traffic but rather to drive targeted traffic. If you are selling ladies beauty products, you need to do something to drive female audience to your website because it is highly unlikely that male visitors will land on your website and make some purchases. So be practical while forming an SEO strategy for your website. Keep in mind of the psychology of the targeted audience and also make sure that you have done enough paper work to ensure higher conversion rate.
Take a look At Some Successful Website
You need to first find out the sites that are driving huge amount of traffic and are more successful than your website is. Once you have a list of websites that are supposedly doing good in term of conversion and traffic, you need to take a look at their SEO strategies and try to find out what unique things that are doing that eventually getting translated to success. If you manage to pin point something, you need to make a decision whether or not include that idea into your online marketing mix. Take your time because if you make a wrong decision here, it could have a catastrophic impact on your website's online visibility.