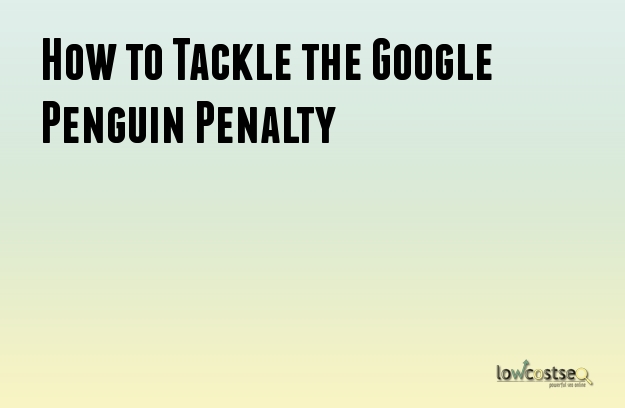 If you website has lost significant traffic or rankings on Google search results, it would likely be caused by the Google Penguin update. Google is constantly updating its algorithms to improve the quality of its search results. Most updates are minute and unnoticeable but Penguin is just the opposite. Learning how this major update can harm your websites can help you circumvent or rectify the changes, allowing your websites to return to the top spots in Google's rankings.
So what is Penguin? It is important to know there are different levels of Penguin with varying penalties, either manual or based on the algorithm. The Penguin update is a filter created to weed out what Google considers to be low quality websites.
So what are some of your infringements that caused a drop in rankings/traffic?
Knowing the causal factors can help you to tackle the penalties.
Keyword Stuffing
Keyword stuffing is when you place linked anchor text in such a way that it becomes unreadable or unnatural. A keyword density of 1% is highly recommended. However, in instances where it is hard to keep it under 1%, you should use variations of that keyword (e.g. top electronic cigarette instead of best e-cigarettes). Google affirms variations that are not web spams (e.g. phone numbers)

Link Schemes
Every link to your website is considered a vote. If your links are of low quality or are purchased with no relevance, Google will recognize the attempt as unethical. Get backlinks only from higher authority websites. Forum commenting is another type of link spamming which serves to solely increase traffic.
Guest Posts
Majority of Guest posts are just pure spam. They look like a blog network and have no value for searchers. Do a guest post with one single back link in the article. Make sure the website is in your niche and your link provides value vs. a 'written by' type of link.

Doorway Pages
It is imperative to not have separate versions of your website for Google and visitors.

Duplicate Content
Blatant duplicate content to increase content volume will be penalized. Google rewards relevancy and uniqueness of the content. If you are required to change the URL of your website, use a 301 redirect instead of placing duplicated content across the two platforms.

Competitors
You should never dismiss the notion that your competitors are the culprits of your penalties. It is not within your control to stop your competitors from passing off as your business and go about performing the aforementioned negative actions. A professional SEO company can step in to identify and offer remedies.
The rich will get richer. Google will always favour the bigger website (authority figure) when two websites have similar content.
In this digital age, innovation and quality are attributes that will bring about true success. Gone are the days where you can copy and paste results. We use automation software in hope that by clicking a button, our website will propel up to the top spot without much effort and time.
In the long run, as you create value and associate yourself with authority websites, you will gradually see organic growth in your web presence. This route ensures that you will never be taken back by any future Google updates. So if you're affected by Penguin and need help in its removal then contact us and we'll get it fixed for you at the earliest.