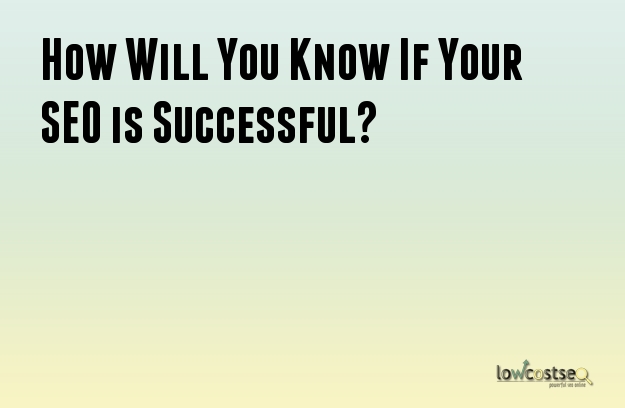 Have you been working with an SEO agency to improve your SEO ranking? Or were you incorporating your own methods to increase your site's visibility in online searches? Whichever it is, your goal must be settled once and for all to know if you are succeeding or not. Without a basis, it's hard to know if there is an improvement.
Connect Your Website to Google Analytics
There are other tools available as well but Google Analytics offer a wide range of features. It offers marketing solutions for small business owners and they are following the trend to keep you updated with algorithm changes.
Count the Users Who Visit Your Site
Every month, you should know the statistics of your organic search results. These are the numbers you acquire out of natural searches with the help of your SEO and keywords. Without the advertisements, does it acquire enough visitors or is it constant? Fluctuation in views may be seasonal or due to unpredicted algorithm updates, this is a sign that you must modernize your posts. Make sure that the numbers go up monthly or depending on your goals.
What Can I Do?
Understand every update. Yahoo!, Bing and Google's jobs are to deliver authentic results on their search engine that perfectly fits what the person is looking for. To do this, they implement changes to make sure that unnecessary results will not show up. This is where algorithm changes happen. And it can harm those sites who didn't see it coming. Change of rules means change of methods. If you are not open to improvement, your ranking will drop.
Use Social Media with SEO. Social media marketing is not as complex as SEO. In fact, we can do it by just clicking the Facebook or Twitter plugins. But combining it with SEO makes remarkable results. The social media platform is expanding and it is creating roads for interesting contents to pass. Allow your posts to be shareable. Search engines also pay attention on how many times a post has been shared, it increases the chances of boosting. The content must be indexed quickly to make it happen.
Strengthen Your Content. When Google implemented the Panda Update, they were ceasing sites with poor quality content to make it big. Before, black hat SEO can be done as it was harmless and unnoticeable under the search engine's radar. But Panda Update is still running and sets the standards high. Strong content is beneficial in so many aspects. If you strengthen it before publication, then it will be easy to update it in the future.
Maintain or Build a Social Reputation. Create a reliable site that will be familiar to everyone. Use social media to engage with multiple followers and connect it to your main site. Engage in a conversation and answer their questions and produce articles about their queries.
Search Engine Optimization does not end in one try. Heck if you stop because it already stood at #1, then you will be surprised if your competition takes that place the next day. SEO is a cycle without end. On the bright side, failure doesn't also mean it's over.