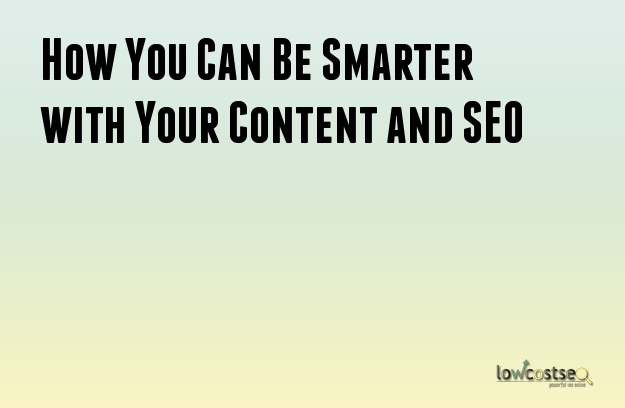 Google may have modified the search game for the last five years, but content remains its vehicle to draw consumer engagements, interactions, experiences and conversions.
At least 41% of marketers believe their organization is transparent on efficiency and success in terms of content marketing program. Marketers may not lack confidence in their efforts, but only 20% of B2C and 50% of B2B content earns an engagement. That's how effort and resources are wasted when investing in content.
Below you will see how the SMART framework can apply search engine optimization in your content.
Know your Audience.
You need to know your consumers with the keyword research you provide. You should be ahead on knowing the real purpose for them to search your keywords. You must try to comprehend the course of action they will take. And you must understand why you are writing for your audience.
Observe possibilities through topical research.
You must know how your competitors work. Your content must be comprehensive and direct to easily attract users into your site. You must have a clearer picture or bird's eye view for searches that direct your consumers to your site. For things you do not know, always be ahead of your competition.
Choose content formats wisely.
You need to know what message to illustrate, how to convey these to your audience, and what good platforms to use to post them. You must have a huge number of content to incorporate to the media including images and videos to present your website.
Choose the best metrics that align with your business goals.
You must write a true story about your business; just enough to convey your audience and have them interested in your products. Let the content turn into conversion and sales. You can also do some content that will attract your business to other businesses as much as individual customers as well.
Use search engine optimization as a core component of content creation.
You need to improve your visibility online that is why you need search engine optimization. You can use techniques that will optimize your tags, meta descriptions, images, subheadings, text using existing SEO standards. You need to stay on top of search engines so online customers can easily see your website.
Optimize for activation across multiple channels.
You may prefer social advertising in powerful social channels such as Facebook, Twitter, Instagram, LinkedIn, YouTube, Google+ and Pinterest. There are many audiences to find in these platform and these increase chances of your website noticed by users. You can post attractive and interesting ads day by day. You can also prefer paid subscriptions for better views of your website and products.
Don't' forget email.
If you already have a good number of consumers, send them electronic messages about your latest products and how it can benefit them. Many of them want to hear from you especially if they patronize your products. You can also emphasize your brand and encourage them to avail more.
SEO standards may change from time to time, it has to be updated to draw more traffic to your site. Actually it's the best thing you can do to make your website recognized in search engine. Note that there are millions of site offering similar products like you do. So stay ahead with competition through SEO.