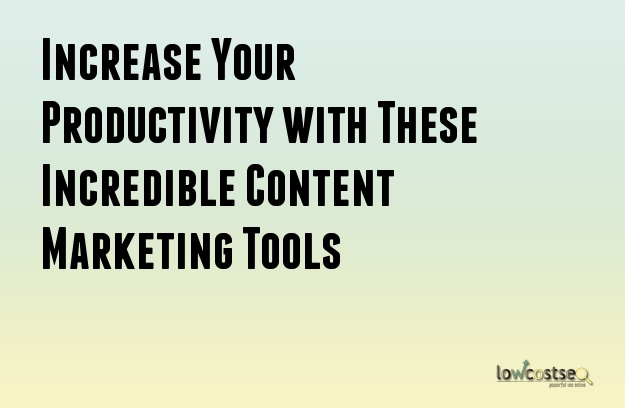 The world of content is a huge one and a number of articles and blogs are being written and posted regularly. In order to reach and impact the larger audience, the content marketing team and SEO service in UAE needs to work more diligently and come up with new ideas.

Proper and informative content plays a huge role in increasing the page traffic to a particular site and is properly optimized for the search engines. You must be very particular about what you write since it will be instrumental in your productivity. There are tools that you can use at the starting of the content development process in order to get the best results
Research tools: Research is very important in writing good content. You need to have relevant and substantial information if you want to impact your audience with it. There are certain tools that you can use for it like:

·Buzzsumo
·Google Trends
·Feedly

These tools have their own advantages and they are a store house of current information. You will find the latest news and content on the web that is being created and shared on various platforms.

Brainstorming tools: There are various tools available that are perfect for idea generation.
·Stormboard
·ContentIdeator
·Mindomo

There are the most popular of the tools available. In these tools you can write your ideas and map it down. You can share with others too and get feedback and information. There are a number of colorful visuals that will help you in the total brainstorming process.

Writing: The most important part of creating a blog. The content developers use different applications like Microsoft or Google docs, but while copy pasting the format may not be right. The tool called Word2CleanHtml solves all these problems and gives a clean copy without any errors.

Grammarly is a good tool for correcting the grammar and spellings. You can make your copy as attractive with grammar mistakes in it. Use this tool and get an error free copy. This tool however, has a paid version if you want to get advanced error detection.

If you are planning on writing longer content then you can use the tool called Penflip. You can organize it chapter wise and different images and links to it. You can also add comments and see the history of the changes. It also has a free and paid version for better functionality.

Ghost Writers: If you do not have the time or the energy to write different blogs regularly and post it in your web site, you can hire Ghostwriters to do the job for you. Scripted is a portal where you can get in touch with a number of freelance writers. You just need to give them a guideline regarding the type of work that you want and they will follow the guidelines. The blog and the content will be posted in your name. Scripted has a number of packages available, the lowest starting from $99.
If you follow these above techniques, your content market will be profitable and your web site will rank high with SEO Services in USA.