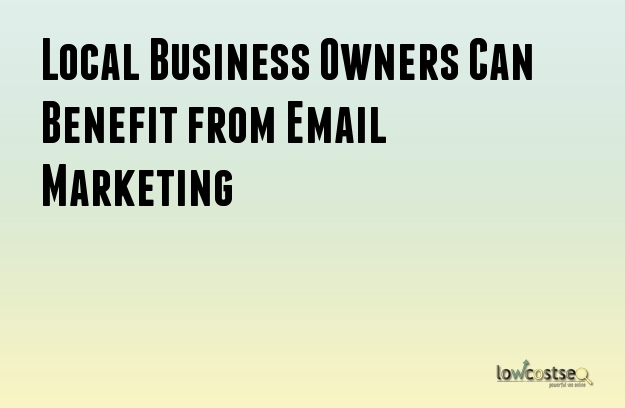 There is another way of spreading the word about your business. It's the use of emails and creativity when it comes to engaging online users to visit your site and purchase your products. The strategy can be a hit or a miss, depending on what your site is capable of. For example, if you're site is not mobile-friendly, or if it does not grab your potential customer's attention, your efforts might be simply put to waste. So before we indulge in the benefits of marketing, let's make sure that the foundation is steady.
Know That There Are Still Millions Who Succumb to Email Marketing
I have heard it once before that email marketing is dead. Admittingly, this statement can be true in many situations. For example, as a person living in a fast-pacing city, I tend to delete emails without even opening them. Why do I do this along with others who have the same experience? It's because some sites send the same information repeatedly that I end up unsubscribing. But it is also true that I keep my subscription to many sites because they provide a good read from time to time, making me interested in what they're pitching. So yes, even though a few claim that notion, in the end, email marketing is surely not dead but it isn't getting easier too.
It's How Small Business Owners Can Succeed
Aside from improving your local SEO rankings and purchasing PPC, you can keep your local clients informed of what's new through personalized emails. It isn't very hard to keep track of subscriptions especially if it's only targeting a certain area. Make good use of local news and trends and relate it to your content.
Email marketing is one of internet's most effective marketing strategy up until this day. It's cost-effective and quite easy to do. Still, there are guidelines that we should follow depending on the trend and your target audience.
Personalize Your Content
There are many ways to do this. And it's perfect for your subscribers and returning clients. You can roam around the web to find tools that can help you launch this kind of approach too. You can conduct surveys to know what a certain customer is more interested in, rather than sending random pitches that will only result to a disappointing outcome. This is also a good way of keeping your subscribers. Additionally, make sure that you are using your company's email address.
Be Aware of Your Competitor's Use of Email Marketing
Be on the same level with your competitor and learn from their success and failures (so as yours.) Implementing a competitive approach in every aspect of your marketing strategy is a must if you're aiming for the top spot. Monitor your results and change ineffective methods.
Create that Email Right Now
Use eye-pleasing graphics, write interesting pitches, deliver emails timely, and make sure that your subscription list is updated. Knowing that your email is received by an active user can decrease the chances of your email ending up in a spam folder.