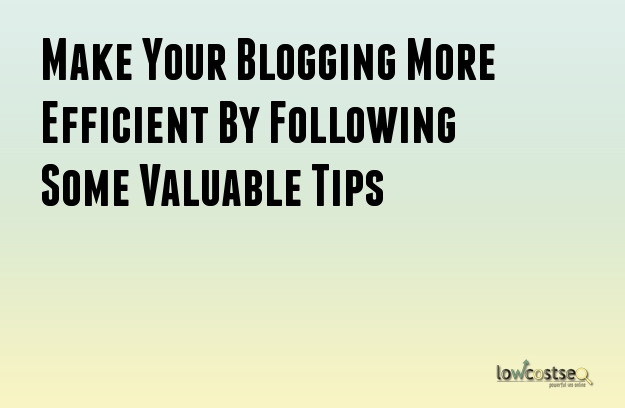 Are you looking to expand your existing business across the globe? If yes, then you must try to launch your business on the Internet platform. Yes, today with the rapid development of technology the Internet has become a powerful virtual platform where you need to invest a minimal amount of money and in return get the maximum benefit. Almost every form of business that you see nowadays is making use of the Internet to grow their business globally.
For you to make your business a grand success in the in the virtual world it is important that you follow a successful marketing strategy or a plan. This is just like how you plan for your traditional marketing strategy. Planning and strategizing is an integral part of the success of any business. For online marketing, there are varied types of tools that you will come across. All of these tools are to be used in the right manner in order to have an effective marketing campaign. Tools like social networking sites i.e. facebook, twitter, LinkedIn, Instagram and also other tools like search engine optimization or SEO are some effective tools. Today, you will get to know about how to use blogging as an effective marketing tool.
Yes, blogging is by far one of the most successful marketing tools that today's entrepreneurs are making use of. There are certain strategies that you must follow in order to make it a powerful marketing tool. So, what are those strategies? Well, here is a detailed description of all of them.
Find Opportunities for Blogging
Writing and posting is a way to blog, but when it is about effective blogging it is important that you find prospective and opportunities blogging. Try and look for communities where you think you can market your business more effectively. Never make guest blogging your final SEO strategy. It should only be a small part of that strategy. Make use of your industry knowledge and find out from where your targeted audience is getting news and information. The other way to find out guest blogs is by searching by "your term" on Google.
Your Blog Needs To Qualify
Once you have found out a website where you can post your blogs make sure that the blog that you prepare meets the required standards. This is important to create the value for your business, products and services. Your goal should not be limited to only fetching links, but to increase brand awareness of your business. If your blog is capable of providing value for your business then you will automatically get links.
Brainstorm Is Important
To have a successful marketing campaign it is important that you come up with creative ideas for your blogs. It is beneficial that you prepare a list of questions about what your viewers and readers want to know from you. You can provide value information keeping in mind a set of questions like,
Types of common questions that your customers have in mind?
Topics that are generally misunderstood in your industry
Various problems that your industry is facing
The Basics of Blogging SEO That You Should Know
SEO is the technology that is used for ranking your blog and web site high on the search engines. Basically Google has developed various algorithms that are used for ranking your web site. There are crawlers or spiders that check the components of your site and decide whether it is worth ranking or not. There are many indicators that Google takes into consideration like domain, back links, content and so on. The SEO technology is used to make the web site more relevant with those determinants that the crawlers prefer.
When you are starting your own blog there are certain points that are a must-have if you want a successful optimization of your web site.
· Domain and Hosting: If you set up your blog on a free domain, your blog will not receive much ranking on the web site. If you want to get results from your SEO ranking you need to set up your own domain and hosting.
· Write Only Original Content: Google is always looking for new and fresh content. This is sure shot way of increasing your ranking on the web site. Write only original content that has in depth research and is long. Research shows that lengthy articles have more appeal than the ones of short length. Research about the format too and then start including them in your posts.
· Photography: In order to increase your blog credibility and appeal, you need to add images to it as well. You need to post original pictures in your content in order to get more hits. If used correctly, they can increase the SEO value of your web site to a huge extent.
· Videos: Video marketing is an upcoming trend and very useful one too. You can create your own videos and then build links to it in YouTube or Google videos. The videos have a lot of attraction among the viewers and including them in your blog will increase the appeal of it significantly.
· Build Proper Back Links: this is essential for ensuring a successful SEO service. It is better to create back links and not buy them since they will be banned by Google. Also make sure that the back links are on a good and authoritative site than any unknown questionable web site.
· Optimize Your SEO Theme: This is very essential if you want a consistent result. This is important since it gives Google the idea that your site is a legit and reliable one. Go for original themes rather than common ones. The new themes also have a lot of benefits that you can use for ranking your site.
· Comment on Blogs: This is a good way to improve your network and make yourself known, If you comment on a blog, it will also count as a backlink.
· Social Media Profile: Building a proper social media profile will also go a long way since it will give your blog a lot of exposure. This will make it easier for your blog to reach an increased number of readers.