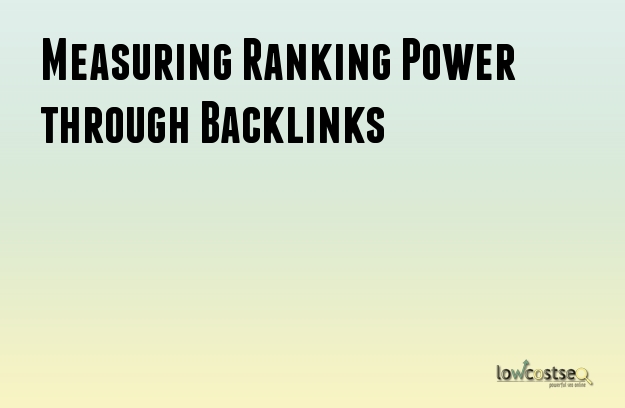 You may have decided to invest in SEO to improve the traffic as well as the conversion rates for your website. As you learn about SEO, you will come to know about the various terms related to it including link building. In fact, link building is quite a popular topic and you will hear a lot of people talking about it.
Your website is bound to have a number of external links. Google simply uses the total number of links as a way to determine the importance as well as the popularity of the website. This can have a big impact on the rankings of your website.
However, the links are not treated with equality by Google. If you do not pay proper attention to the links, you may find that more harm is being done by the presence of the links than good. You will need to determine how effective a particular link is for your website.
PageRank
Over the years, the Google search engine has undergone numerous changes to the search algorithm. Be that as it may, PageRank is still one of the most important parts of the algorithm. Pages that have a high PageRank will have more ranking power when used as links.
Domain Authority
The Domain Authority can act as a nice complement to the PageRank. It can be as useful as PageRank for measuring ranking power.
The Number of Links
PageRank is not by any means infinite. You should ensure that a page does not have too many outbound links. If your page has numerous links of the outbound category, you will have reduced the PageRank by a considerable margin.
Links That Are Contextual
If you wish to increase the power of the links in your content, you will need to ensure that they belong to the context of the content. If you place links inside a content that is directly related to the linked pages, you are significantly improving their power.
Anchor Text
The importance of anchor text has decreased by quite a margin. Nonetheless, you can still use anchor text to improve ranking power. The search engines are still using the anchor text as a way of determining the rankings. You should try to ensure that at least a portion of your links is placed on anchor text. Anchor text is basically keywords linked to pages.
Relevancy of the Linked Domain
You can gain links from various websites. However, it will better if your links are relevant. Google checks how relevant a linked page is to your website and then ranks the pages accordingly. The domain you are linking to should have something in common with your page so as to be relevant.
The Domain Trust
Certain domains are automatically treated as trustworthy. In fact, some domains are held in high regard such as .edu, .gov and new websites. Links with these domains can give a bigger boost to the rankings.
It is important to be familiar with backlinks and link building if you truly want to succeed with SEO.