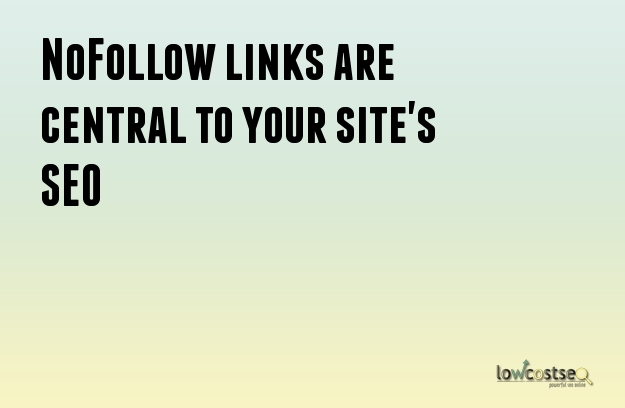 Nofollow links have got a positive impact on your SEO. And there is a lot of evidence to back up that claim. You will need to start adding the rel="nofollow" tag on your own outbound or external links if you want to have a good effect on your site's search rankings. When you earn nofollow links this can boost your brand exposure and also make your site link to higher-profile platforms as well.
Evidence for using nofollow links:
Nofollow links can definitely help your site's SEO. The exposure that your site can get from the high-profile links is definitely worth it. And you can also probably indirectly get a lot of exposure from other outbound links as well. Various cases studies have been conducted that show that there is an indirect link between the number of nofollow links to your site and then search ranking it has got.
Tests have also shown that nofollow links when structured right can draw in more web traffic to your site as well. For example, restructuring the old links to your site and adding a nofollow tag to them can certainly have a positive impact on its search ranking overall.
How can you use nofollow links to your advantage?
Find an audience of other influencers
If you want to use a nofollow link to accomplish your goal of getting more traffic, you need to earn more followed links from popular and trusted influencers. When you earn those links from those influencers, it will mean that you are producing the kind of content that others will like. These influencers can include journalists, web celebrities, etc., who all have got an audience of their own. You should try to go the extra mile in order to earn these nofollow links from these social media and web influencers.
Your anchor text does not count for keyword rankings
Normally, you would try to incorporate keywords into the anchor text of your links. But that is no longer the case, as when it comes to nofollow links. You will not have to use your target keywords in these kinds of links, and they should be the last of your priorities as well. Your anchor text should pique the interest of the person reading the text. So you need to focus on using anchor text that has got a promise to anyone reading it. Using anchor text with specific keywords is just too transparent, and readers will see through it and will also be much less likely to click on that link.
Mention your brand
You should use the opportunity of your nofollow links to mention your brand at least once. This can improve the visibility of your site in the search page results. And this brand mention can also serve as an implied link for Google as well. Mentioning your brand can also help increase the searches for your business name too, which can help your overall search page rankings too. As long as you keep dropping the name of your brand as often as you can organically, you should see an uptick in your web traffic.