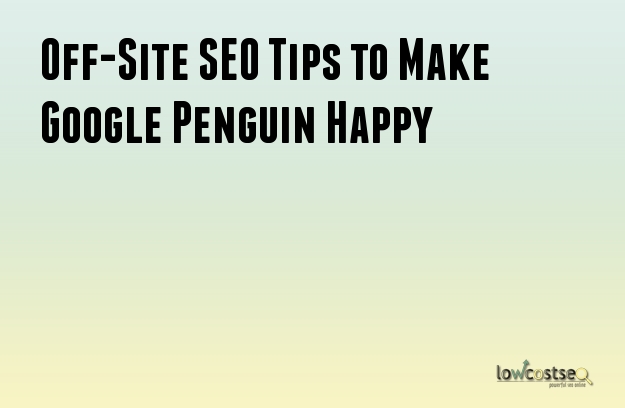 Any qualified SEO professional will be able to inform you that Google uses different algorithms to determine website rankings in its search results pages. Each of these algorithms has been given a code name to help differentiate it from others.
The codenames may seem very cute but the algorithms can hamper your online business severely. This arises when your website does not follow the guidelines demanded by the algorithms. Google Penguin will penalize your website if spam is present in it. In order not to incur the wrath of the Penguin, you should follow the guidelines. A few tips can help you improve the chances of getting acknowledged by Penguin rather than punished.
Things to Avoid
Free directories are useless and must be avoided.
Social bookmarking websites are available in plenty so the low quality ones will have to be avoided.
Do not use content sourced from free article directories.
Link exchanges can fill your website with spam and should be avoided.
Avoid paid links or sponsored ones.
Links generated from Spun content will be caught by Google Penguin and penalized.
Links to unnatural websites will call for a penalty as well. Unnatural websites are those that have no relevance to the content.
Participation in link schemes will have to be avoided for the same reasons.
Links originating in duplicate content will catch the eye of Google Penguin and get the website penalized.
You should avoid using links from websites that have been banned or penalized unless you want to end up like them.
Various manipulative practices for building links exist and all of them must never be used.
Too many keywords will be a cause for penalization especially if the keywords are used as anchor text.
Things to Place Importance On
Ensure that you follow a niche from where you can get quality links that are relevant for your content and website. There is no need to opt for an extremely specific niche which is a technique often used by poor quality sites. Instead, simply make sure that the link is sensible.
Simple link building techniques can be useful but advanced tactics will provide a better result. The techniques you use should not be easily copied by others.
The legitimacy of your website should never be compromised. The efforts you expend into link building should be justified and legitimate marketing techniques.
Apply variations to the keywords that are being used as anchor text. Using a lot of links that have the same keywords is just too unnatural for everyone to overlook.
The marketing efforts should be suitable for your brand image.
Invest in some good quality content for your marketing efforts. In fact, a good quality piece will make your marketing easier.
Get citations for your brand. Google is beginning to rank sites using factors such as co-citations and statistical data. By bringing your brand name into the spotlight, marketing becomes easier.
The penalty levied by Google Penguin will take a lot of effort to erase. So, it is better to get on the good side of the Penguin lest your business suffers. Calloway Green have created a great educational infographic about the Penguin update