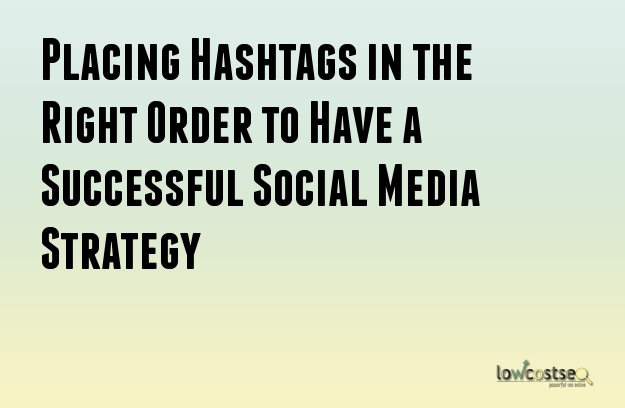 Why do entrepreneurs consider it to be mandatory to forecast their business online? Well, for the simple reason to gather more customers not only within the national territory but also internationally. These days everything is available on the Internet. And, people have lost the habit of head hunting for important information. These days they are more comfortable searching the Internet to gather their information. Even if they are willing to buy certain products and services they prefer doing it online instead of visiting shopping malls and nearby markets.
This is the reason why every form of business has got its presence on the Internet domain. However, to make a successful presence on the Internet platform there are a number of strategies that must be followed by every entrepreneur. One of the most important strategies that are being applied these days is the use of hashtags.
So, why is it important to use hashtags? What are its benefits? How to use hashtags? And, where hashtags are used? Well, first of all, the reason for using hashtags is to gather more and more traffic and draw the attention of potential customers. There are various social networking sites whose platforms entrepreneurs use to advertise their business, products, and services. Thus, to catch the attention of these readers who are visiting your page it is important to post your comments and viewpoints with the help of hashtags.
So, what is the right strategy for using hashtags? Here are certain tips that must be followed for a successful online business advertisement.
Hashtags help to display your posts and tweets more prominently to the people who are following you on a regular basis. The use of hashtags also helps in gathering the attention of new customers who are new on your profile. By adding hashtags in front of words or sentences, makes them searchable links that can lead to your business directly.
It is important to note that it is necessary to use effective and relevant terms in front of hashtags. Try and add something catchy so as to gather the attention of your followers. Just randomly using hashtags is of no use as it will not give you any impressive results. Try and use acronyms beside your hashtags, but make sure that the acronyms that you use are common for people to recognize.
To have a successful post, it is important to follow trends. Follow them if you think that they are relevant to your business strategy and if they are any hashtags that are associated with it make sure you use them. Using trends that are not relevant to your business than you are basically risking the credibility of your business.
Which are the most used social media platforms where you can use hashtags? Social media sites like Instagram, facebook, Twitter, Google+. Followers spend most of their time on these social media sites. Above all, you can get followers of various age groups. The best part about using the right strategy for online marketing is that you will be able to gather the maximum number of followers within a very short span of time. And, the online platform is the best place to showcase your business is because the investment on this platform is also very marginal.