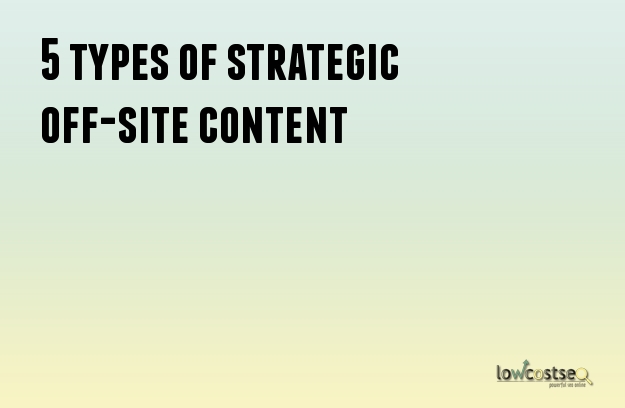 Search engine optimization is the most well known method of ensuring high rank of the web sites on the search engine. If done in the correct manner, this can give really good results. This technique basically includes optimizing the landing pages, the selected keywords and also the XML sitemap.
There are two common types of techniques used in search engine optimization, the on-page techniques and the off-page techniques.
The Off-Page Techniques You Can Try
There are some off-page techniques that you should know about irrespective of whether you are doing the optimization yourself or getting it done by a professional SEO company. Some of the techniques that can be used are given below. (There is more information about Outbound links here)
Social Media
Social media marketing is a very good way of getting the ranking that you want. Social media is a fast growing field and you need to take full advantage of it if you want your business to move forward and be a success. There are many social media platforms like LinkedIn, Twitter, Google plus, Facebook and so on. The correct marketing technique on the platforms will give you good results.
Infographics
Infographics and its importance have only been increasing over time. This is a very essential off page marketing technique today. Infographics are basically visual presentation of information. The audience will be able to connect better with you and understand the information that you are giving if you opt for visual methods like infographics.
Write Blogs
Blogging is a good way of connecting to the audience and you can maintain it on a daily basis and see your SEO campaign get a lot of advantages. The search engine crawlers or spiders will also get attracted to the fresh content and help your web site to get a good ranking.
Articles Submission
This is a reliable method and a good way to get good quality links on the website. There are many sites for article submissions like Ezine, Hub page and others. There are also many PR sites that you can choose from PR Newwire, PR Log which will get you a huge number of online traffic to your site.
Review Your Business
It is important to check the progress and relevance of your business at regular intervals. There are many bodies that will do professional audit of the web site and let you know of the condition of your site. If you are aware of the real condition, you will be able to work in the right way for getting the right web site rank. Only the right method will help you get the proper web site ranking.
Video Marketing
This is a fairly new technology and is an effective way of marketing your business. This method is similar to working with press releases, but you will be using videos for the process instead. The trick is preparing videos that are interesting and educational. You can also create tutorials and demonstrations and share them on the video portal like Daily Motion, You tube and Vimeo. Make sure to share them on social media too in order to get most traffic.