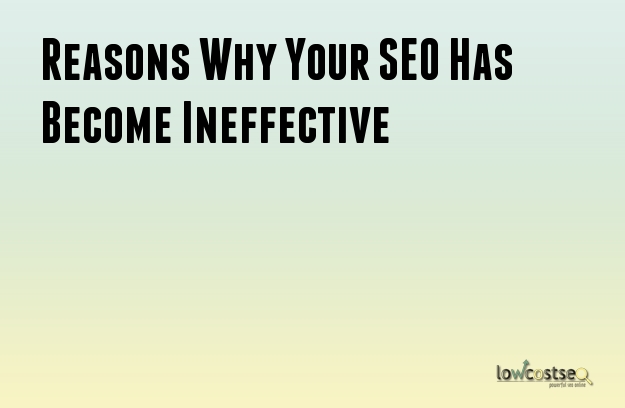 Without a good SEO program in place, it is going to be hard for your company to attract visitors. When you implement an SEO program, it is to be expected that your website gets displayed on the first page of the results pages of the Google search for your targeted keywords.
However, you may discover that your website is not getting displayed in the position you desire. There can be a number of reasons for this scenario. It is possible that your website has not been optimized in the proper manner or that your website is still suffering the effects of a previous penalty. It is also possible that the platform you use for your website is completely unsuitable for the standards set by Google.
Key Factors for a Good Ranking
There are some factors that Google takes into consideration when ranking a website that has nothing to do with keywords. These factors deal with the value that your victors get from your website and webpages. Google pays attention to the behavior of the visitors and determines the value of the website accordingly.
The Loading Speed
This is possibly the most crucial components of your website. If your visitors find that your website takes too long to load, they will immediately leave it. It does not matter how cool your website looks, if takes a long time, your visitors are not going to wait. Google tends to lower the rankings of such websites. Decreasing the loading times will be of help in the ranking.
Bounce Rates
The bounce rates will certainly be considered by Google while ranking. Your visitors may leave without even checking the other webpages in your site. They may leave within a few seconds as well. This is generally because they do not perceive anything of value in your website to be worth staying for. The bounce rates can be decreased by ensuring that your website offers original content that is useful to the visitor.
Engaging the Readers
Another method to decrease the bounce rates will be to engage the visitors. If you are not using social networks, your website is bound to be affected. The visitors want to share interesting content that they come across and you can make it easier for them to do so. All it requires is the addition of the appropriate social network buttons on the webpages.
Page Visits
Google values this particular metric. Quality webpages are visited often as they offer a lot of value to the visitor. If your website has garnered a lot of page visits, Google will take it as a sign that your website is of a good quality and increase the ranks.
Responsiveness of the Website
People nowadays can use a variety of devices to access the internet. If your website does not possess a good responsiveness for these devices, the victors are bound to leave. Google is giving a lot of importance to this particular facet as well.
SEO is not a process that can be completed within a day. It requires a lot of time to be successful at it but it is worth the effort.