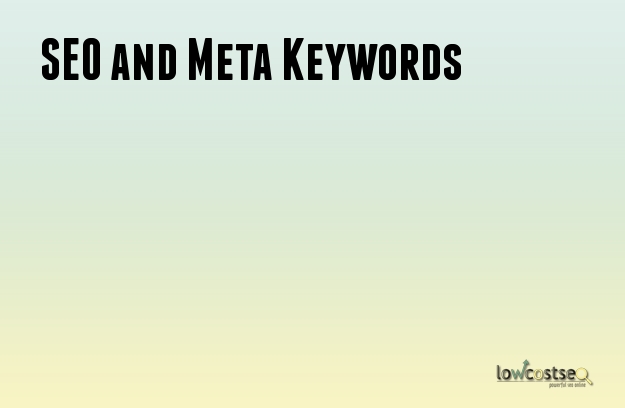 Previously we talked about Link popularity of a site, today we will discuss about how to optimize Meta description of blog, website or a post. After you have optimized the Meta description then you need to optimize the Meta keywords on your website. After Google's latest updates, they give less importance to meta keywords, however many other search engines still collect data from meta keywords. They are used as the primary keywords of your blog or site. Today we will guide you through and share with you some valuable information about your website and blog.
The Meta keywords contain a SEO score of only 1 out of a total 100. This score indicates that this tag is not as important as other tags, however you must still optimize the Meta keywords. The Meta keywords contain the primary keywords of a blog or website.
Now let's see how to use Meta Keywords in a blog. Follow the steps below as guide to how to easily place Meta Keywords in your blog.

1. Firstly go to the "Template" >> Backup / Restore your template.
2. Then click Edit HTML. After adding your Meta description proceed by also placing your Meta keywords.
Now we must use the following steps below in choosing the Keywords:
1. Avoid using more than 250 characters for Meta keywords. Use minimum two words if possible.
2. Make sure to place all primary keywords first then followed by the secondary keywords if necessary.
3. Avoid repetition of the same keyword.
4. Be sure to use both words and phrases when creating Meta Keywords.
5. Use comma (,) to separate each keyword.
6. Always use lower case to write keywords.
7. Make sure the keywords density is between 3% to 10%
8. Have a mixture of low competitive and high traffic keywords. If your site or blog is new then opt to use low competitive keywords first and later on add the middle to high competitive keywords too.
Ergoagency has outlined in this image below what exactly the Meta Keyword is and where is it placed on the website.