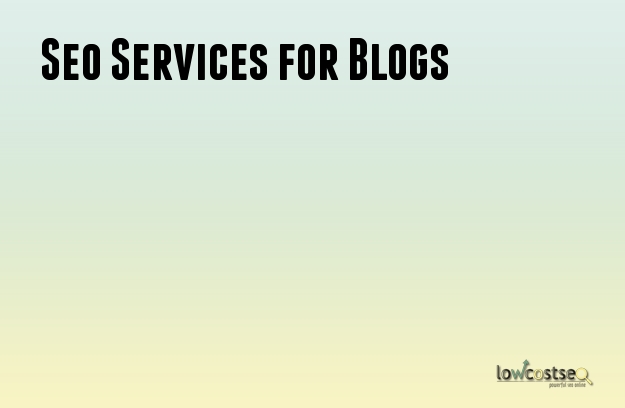 Blogs are a unique concept unto themselves. They seldom sell anything, save for books and other selective merchandise, and require readers to return again and again for success.
This is achieved through posting unique and relevant content, but what about SEO? To grow, blogs need to attract new readers, not just their existing audience.
Be Social
While not all blogs do so, the best have a strong social element. If you're offering your own voice in any given area, people will want to feel like they can communicate with you. Instead of just an e-mail address, use social media to your advantage.
When you have very popular posts, share them online. This can draw in readers, generate some further natural links and otherwise expose you to possible new readers.
Unique Content
It goes without saying, but unique content is a must. Duplicate content will not be appreciated by Google – and can result in strict penalties – so don't copy existing articles from elsewhere.
But what do you write about? Most blogs have a specific theme, such as a niche interest or industry, and you should ideally stick to this if it is what your readers expect. However, you can use a number of tools to determine what people want to read about. Answer the Public is one method of generating popular questions, but don't be afraid to use your initiative.
Keep track of the news in your area and cover popular, trending topics – offer insight that others can't provide, or simply aren't providing right now. Similarly, we've already mentioned how important it is to be social – use this to your advantage. Keep track of what people ask you on the likes of Facebook and Twitter and create content that fulfils their needs.
Natural Links
Aside from social media, there are other social areas that can generate natural links. While you can build a back-link profile by writing guest posts and engaging on other websites within your niche, don't forget about the likes of Reddit, Tumblr and other areas where people share content they enjoy. If you're creating content that truly connects with people, this is an area where links can start to generate.
If you're answering as an expert or knowledgeable source of a given industry, there is also the likes of Quora. People ask very specific questions and, here, you can have a presence. Just be sure to answer the question, using your link as a means for them to acquire more information if they so wish.
Highlight Your Best Pages
Blogs constantly produce content, so you can't always target everything you produce. Instead, choose your most popular posts, whether its your most unique content, something that receives the most views or otherwise stands out. Of course, you should aim for pieces that have a timeless quality. Time-specific articles should be avoided, as these will often decline in relevance.
In some cases, you might also want to delete old content. If certain pages get no traffic, you might be able to remove them entirely, as this will enable you to cover that topic again in a more up-to-date fashion. Since posts are often dated, an extensive re-write should often be saved as a new post, rather than an amendment to an existing URL.
Finally, if you decide to sell merchandise, such as books and other items, it isn't always a good idea to highlight the store URL specifically. While better exposure is better, keep in mind that the vast majority of your (potential) customers are enfranchised. Few people, arguably, will buy your book before they've enjoyed your blog. It's better to focus your link equity and visibility to your best pages, letting readers convert into paying customers later on.