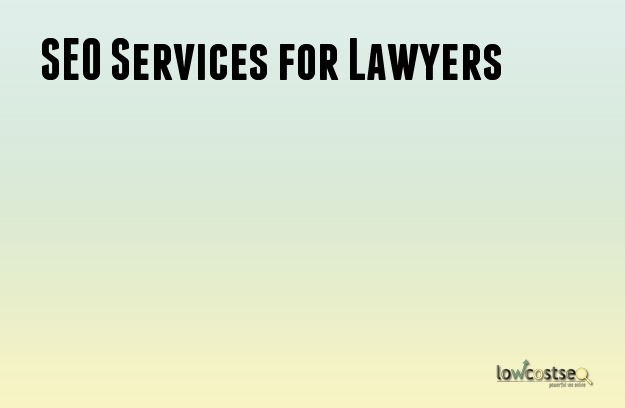 The legal industry is an area that is always actively looking for new clients. While some legal firms survive through retainership, most lawyers need a steady stream of new clients. In short? SEO visibility is a must.
So, how can an SEO agency have a lawyer or legal firm? Let's find out.
Location Or Specialisation?
The legal industry is a very wide field, so you often find many different types of lawyers. For example, we can – very broadly speaking – separate most legal firms and lawyers into two types:
Location-based lawyers that offer services for common, typical issues
Specialised lawyers that focus on niche cases, such as corporate law
Depending on the exact nature of your business, your SEO efforts will likely change. The former needs to focus on location. For instance, a legal firm based in Manchester is not going to be of any use to someone in Dorset seeking representation in court. As such, the keyword targeting should focus on location-specific terms, with website optimisation to match.
As for the latter, you should seek specific cases. Someone looking for due diligence, mergers or copyright infringement, for instance, will seek these terms. You need to highlight the areas you specialise in and focus on improving the visibility in these areas. They might seem like long tail terms, but they also represent people who are already looking for a lawyer and, consequently, more likely to convert into paying clients.
Knowledgeable Content
Another area worth addressing here is content. When looking at the available keywords and queries, you might find a significant number of questions. As part of the keyword analysis, tools like Answer The Public can also show some commonly asked questions.
If these are in your niche, use this to your advantage. Write blog posts and specific pages answering these questions in detail. This can then be used to create a number of benefits, including:
Giving people answers. People searching for such answers likely have a need so, after reading your content, they may contact you for more help.
Establishing an expert voice. This improves your authority, which can help your overall standing on SERPs in regards to the subject.
Outreach efforts! A good resource will be used, linked and shared by others, increasing your overall exposure and visibility.
This will likely help legal firms with a wider reach, specialising in specific areas, but don't be afraid to use it in local scale options either. For example, if your company can offer real estate legal solutions in Newcastle, this can still easily be included. A specific page for various services can make it clear that you offer these expertise, while also giving you the means to demonstrate your knowledge.
B2B or B2C?
Finally, one last thing to consider with the legal industry is whether you are operating as a business to business (B2B) or business to customer (B2C) – maybe even both.
For the former, you should use higher terminology and focus on in-depth articles, case studies and other factors that help your conversion rate. These types of media also tend to circulate well on journals and business websites. B2C, on the other hand, may have better success with additional social media engagement and more simplified content. It's all about adapting to your target audience to ensure you increase your visibility while ensuring the right people visit your website overall.