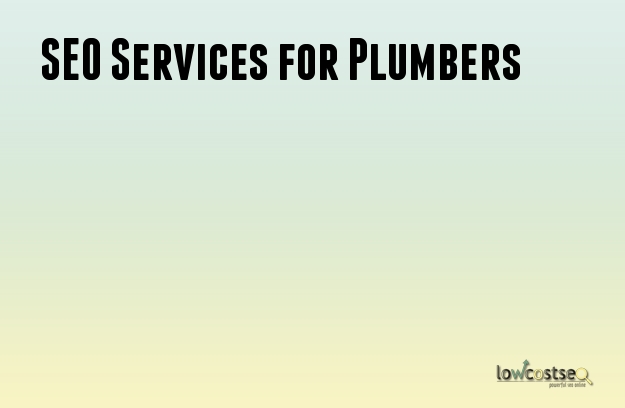 Plumbing is a very competitive market. Pipes breakdown and repairs always need to be made. However, this competition means that businesses need to do what they can to stay afloat. It's not just enough to have a basic presence or listing online.
So, how can an SEO agency benefit professional plumbers? Let's find out.
Share Your Knowledge
For any industry, sharing some of your knowledge is important – it sets you up as an authoritive source and gives users a reason to look at your website (and an ideal opportunity to improve visibility on those keywords and queries).
For plumbing, it's safe to say people aren't interested in a blog. However, you could offer answers to common questions ("Why is my sink...") etc, as well as some basic maintenance guides. Any diagnostic content you could offer – perhaps a breakdown of common issues and how to recognise them, could also be useful. This will draw in traffic looking for solutions to specific problems, which means they are close to calling in a plumber.
This can be a mix of both written content and visual guides, such as videos.
Contact Details
Contact details are obviously important: as a plumbing company, you want people in the right area to be able to find you and call the right number (the quicker, the better).
In addition to this, you might have different phone numbers and this will need to be addressed. For example, if you have a phone number for day business and a separate number for 24/7 emergencies, this needs to be made clear.
Interacting Locally
Sometimes, older marketing techniques still make a big impact. If you're a local company, than working with other local websites and publications can help spread awareness – so long as you adjust these techniques for the modern era of SEO.
You can use papers and magazines, for example, to offer small offers and deals. This will generate extra links and give you exposure to the relevant user base.
Similarly, it may be worth investing in social media. People like to talk and complain online, so why not be part of the community? Offer advice to people having problems and they will be thankful – if they need assistance, you've already reached out and created some brand awareness.
Reviews and Directories
When it comes to mastering the local search, directories and listing are a great resource. However, you should also look at review websites, such as yell and other trade-specific options.
The best way to do this is to encourage your customers to leave reviews. This way, people searching for plumbers will come across both your brand and the various reviews that have been left. A good overall score gives people greater confidence – this is why companies utilise review aggregations likes of Trustpilot to their advantage.