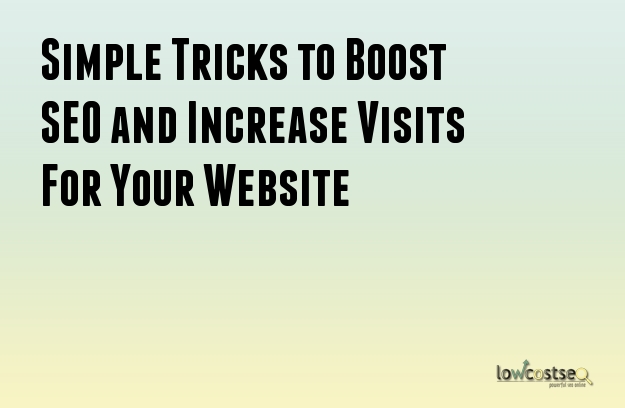 SEO can certainly seem like a complicated affair at times. After all, you will have to take care of the backlink profile, strong outreach programs and so on.
Be that as it may, there are a few methods which do not require a lot of time to implement. They can be used effortlessly. They can improve the visits from search engines and you can do it yourself rather easily. These methods do not require time-consuming tasks such as content creation, backlinks or outreach programs.
Avoid Cheap Hosting Services
It has been a long time since Google has implemented changes in its search algorithms to ensure that the loading speed of the website is taken into consideration while determining its rank. Websites that have a faster loading time will have a better ranking. Additionally, a higher loading time will decrease the performance of the website.
You may be using content management systems that are too heavy. Minimizing their usage can help. Use static webpages wherever possible as they load faster. Image files should be compressed. Cheap hosting is often the reason for poor loading times. Change the service and opt for one that offers dedicated hosting and high bandwidth.
Optimization of Meta Tags Increases CTR
Users tend to click on websites that have a title or meta-tag that is appropriate to their searches. Therefore, you should ensure that the metadata, titles and descriptions of the webpages are attractive and composed properly. They can increase the clicks that you get.
You should implement the targeted keyword in the page title and its description. However, it should be placed naturally. If you are already using Google Adwords, you can use the ad copy of those advertisements that have had the most clicks. Use the ad copy for the metadata. If you do not use Adwords, you should analyze the ads of your competitors and use that data.
Use Internal Linking
Instead of concentrating on backlinks solely, you should also pay attention to internal linking. Internal links can be used all over the website wherever appropriate. In order to make the internal links more effective, you should use anchor text that is long and descriptive. The text should be a guide towards the information that can be got from the linked page.
First, you should understand which of your web pages have the most authority. Tools are available for this purpose. By linking with these pages internally, you will find it easier to improve the authority of other pages thereby making the links more effective. While the anchor text must be long and descriptive, you should not forget to include the keyword within it.
There are similarly other methods to improve the SEO of your website without too much effort. You can try to increase the social shares by implementing social sharing icons in the website. Blog discussions should be promoted through the use of a commenting system. Do forget that there are other methods to improve the visit rates to your website. Simply concentrating on the more difficult ones will not be enough.