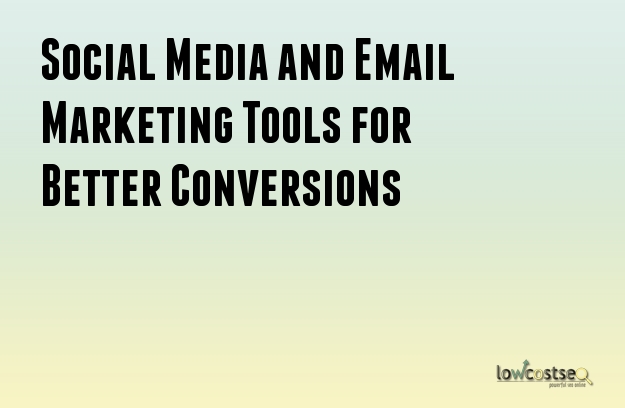 Content writing, social media management and email marketing go hand in hand. If the three of them are integrated together, the power of social media marketing can increase by several times. The biggest mistake that any blogger can make is approaching the three channels differently. Using the 3 different mediums together can be tricky and finding the right strategy is important.

There are some tips that you can follow in order to amalgamate the 3 in the right way and get good results. If these tips are used by the professional bloggers and content marketers, they will see their blogs receiving the right visibility and ranking on the search engines.
Export the Email Subscriber List

Social media is a very good platform for keeping in touch with the customers who have shown interest in the blog. If they have given you their email address, they are already interested in making connection with you. You can also connect with them through the social media platforms like Twitter, Facebook.

There are some options that you can add in order to give better response like 'find people you know' feature and 'audience manager' tool in Twitter Ads. There are also some options in LinkedIn that you can add for better responses.

Get Subscribers through the Social Media Portals

Collecting email subscribers are not enough if you want to good lead generation. Facebook and Twitter Ads can help you get better leads.

Drive the Social Shares

Users will not share any post if it has not been shared by others before. They are not merely influenced by the quality of the content, but how popular it already is among the others. You can easily fix this problem with emails. If you have subscribers to your blog, you can send them the updates about your latest posts. Include the social media sharing buttons in the post, so that the readers are influenced to share the post on their social media page. You can add your personal touch to the emails by addressing each reader by their first name. Once your subscribers start sharing your posts, you can move on to other campaigns to get your post more shares on social media.

Loyalty Hash Tag

If you want your readers to know how engaging your content and brand is, you need to create a loyalty hash tag. You can use these hash tags in the streams that you send via email. You can ask the readers to do something that will be beneficial to both the readers and the brand and use the hash tag in the process. Testimonials are also a good way to give the new customers a positive feedback. People lay a lot of emphasis on the firsthand experience of the previous customers.

Use Instagram or Pinterest Feeds In Your Emails

If you want to give your email a little extra pop you can consider adding visual treats like Instragram feeds. You can also add Pinterest feeds to it and make your email catchier. It makes your emails more appealing.